Local fundraiser remembers Trey Kilar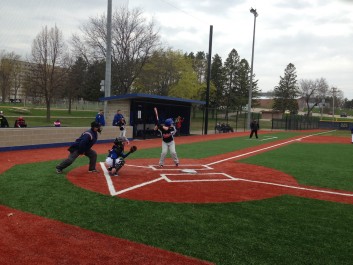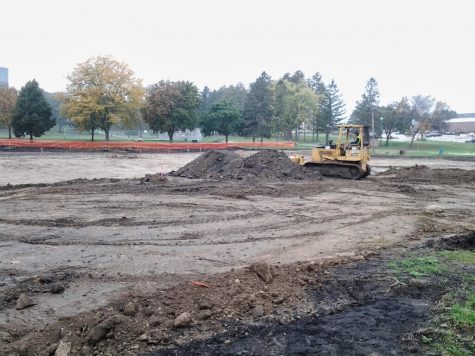 With the Fall season in full swing, many members of the community are eager to get outside and enjoy the wonderful Autumn season in Whitewater. While so many of us look forward to apple picking with loved ones or carving Jack-O-Lanterns, this transitional time of year also brings about the city's annual Run For Trey even held in Starin Park.
For the past six years, Mike and Mary Kilar have organized this 5k run to commemorate the life of their son, Treyton Kilar, a six year old boy who was tragically killed by an intoxicated driver in September 2010. In an effort to celebrate Trey's life, many Whitewater locals participate in a charity run which benefits two handpicked students. One student from Walworth and the other from Jefferson County, who display superb character and remarkable ambition, both of which were possessed by Trey. The proceeds are also put towards properly maintaining Trey's Field Of Dreams, a baseball diamond located in Starink Park.
"The Kilar's strength has truly kept Trey's memory alive," Molly Fuller, one of the supervisors for the run, mention. "They truly took a tragedy and made it into something inspiring."
Run For Trey took place on Sunday October 9, with registration beginning at 8 A.M. for all of those who plan on running and walking the 5k. Tickets were sold for $20 for runners over 16 and $15 for those 16 and under. T-shirts promoting Run For Trey were sold for $10 each, and all proceeds went to benefiting the community by maintaining Trey's Field that is used by so many athletes. Mike Kilar was touched by the sense of community that was involved in order to make the run a reality.
"It's nice to have people get together and remember him. It's just another way of bringing people together," Kilar said.
In addition to participating in the annual run, individuals can also donate to Treyton's Field of Dreams Family Pavilion through the Whitewater Community Foundation or on their website at treysfield.org.
The name of this charity was inspired by Treyton's strong passion for the game of baseball. People are free to give any amount of money which they're capable of putting forth and also have the option of making the donation on a monthly basis. Each donation opens opportunities for students and lets the community honor the memory of Treyton Kilar and the joy he brought to so many of those who were close to him. For more information regarding how to donate, visit treysfield.org.
"Treyton, we always said, was a dreamer," Mary Kilar pointed out when addressing the run, "he always wanted to play professional baseball and, in that dream, we believed in him. We want kids to do the same when they come out onto the field. Just have fun and dream big while having fun with your family."