Dance embraces emotion
South Chicago Dance Company presents dynamic show on UW-Whitewater campus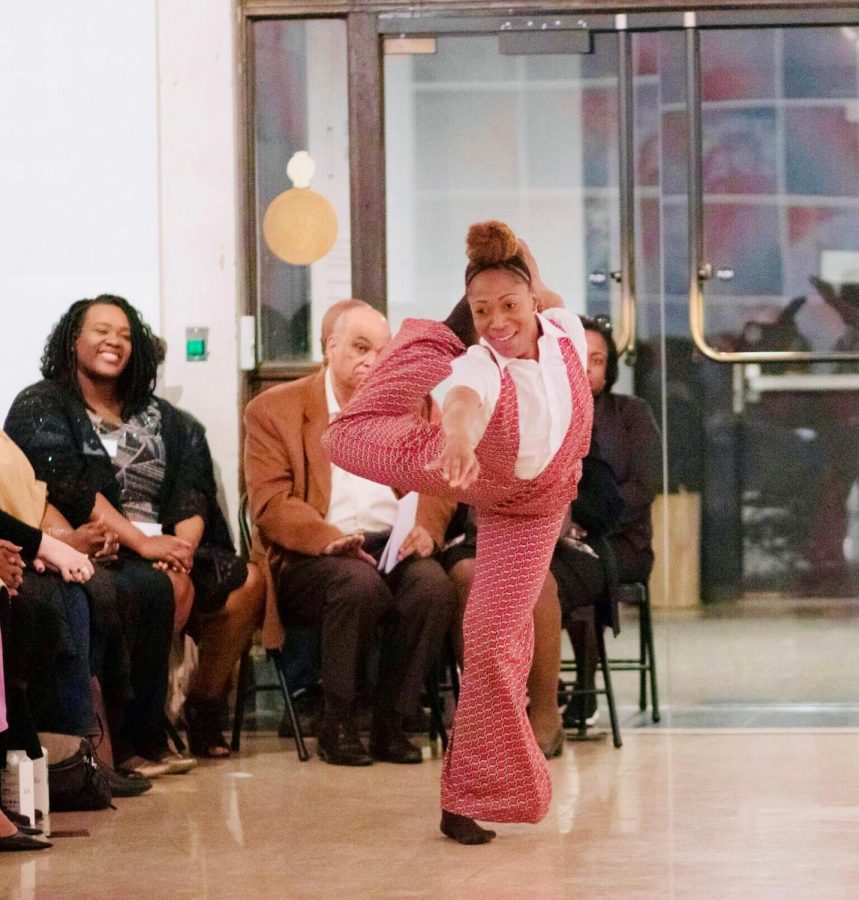 Danielle Kronau, Assistant Arts & Rec Editor
October 28, 2019
It was a night of interesting and dynamic energy as the Young Auditorium filled with students and community members on Tuesday, Oct. 22, to watch the South Chicago Dance Theatre perform and immerse the audience in their contemporary dance movements.
There were several moments where all six performers had their own moments to shine in the light as they performed their own dance solos. However, whether the performers were performing by themselves or with two or more other dancers, they all showed their own combination of balletic, jazz and modern dance movements. Contemporary music was not just limited to one form or style of dance.
Alfonso Cervera works for the Theatre and Dance department as an Inclusive Excellence Fellow and has a strong passion for dance.
"I feel contemporary dance is misunderstood and I like to call everything contemporary dance to disrupt the hierarchy, which is seen as starting with ballet but not thinking of African or other forms of dance. Sometimes people think contemporary is one thing and more balletic but it doesn't always have to be," Cervera said.
Some people within the community, like students, are taught contemporary dance in their classes. There is more variety in contemporary dance than meets the eye.
Teagan Collis is a senior majoring in Psychology who has been dancing since she was 3-years-old.
"Contemporary has pushed me to be creative which affects all aspects of my life," Collis said.
For every scene, there was a new combination of dance styles brought to the stage as the lights turned a different shade of colors.   
All of these different dances were intermingled with one another with one form being revealed as ballet only to have it transformed to a jazz-like vibe.
One of the audience members is Zachery Nehr who is a community member but attends WCTC who went and saw the performance.
"I found that the most interesting thing about the show was how good the dancers were and how fast they moved around stage. It was awesome how they didn't say anything but they gave off a very powerful message," Nehr said.
As the performance gradually wound down, there was a big moment where the six performers started opening gum packets and chewed on every single piece as their dance movements conveyed energy that ran throughout their bodies. On top of that, unopened gum was thrown out to audience members as the dancing and chewing of the performers continued. The beginning of the following piece saw them removing the then enormous wads of gum from their mouths into napkins and setting them aside to be discarded.
For more information, check out http://www.southchicagodancetheatre.com/.