Fat Jack's revamps weeknights with trivia and fun
Local restaurant experiences a whole new world Tuesday nights after trivia night addition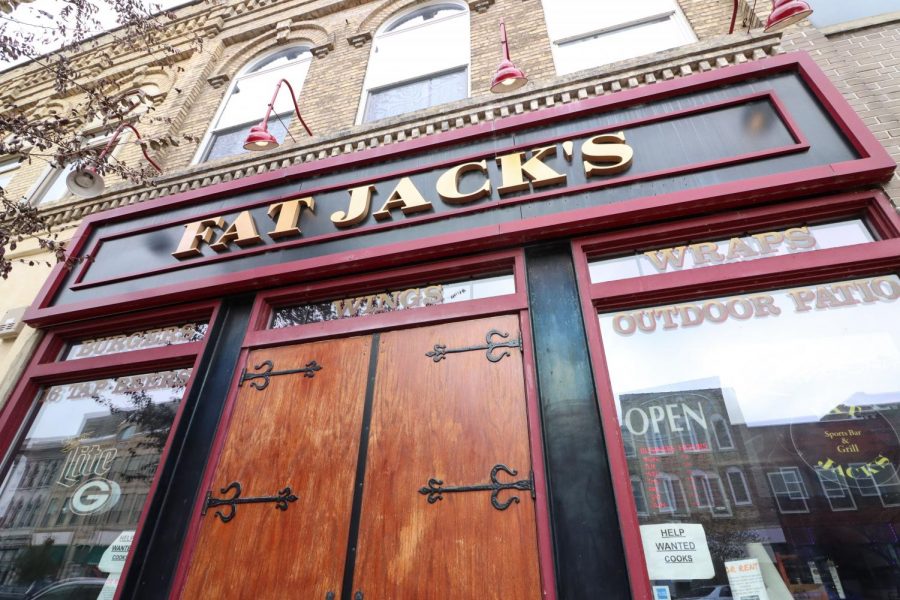 Andrew Constantine, Staff Reporter
December 9, 2019
At the beginning of the 2018-2019 school year, local bar Fat Jacks had been experiencing some slow times during the week.
All of that changed when bar manager Marissa LaVigne decided to introduce 'Trivia Night' every Tuesday night. From ghost town to 13 different trivia teams, it has made Fat Jacks the place to be on Tuesday nights.
"Monday's and Tuesday's were always dead at Fatties," she said when asked about her inspiration for trivia night, "We needed to bring in more people with something other than a food or drink deal," said LaVigne when asked about her inspiration for trivia night.
The trivia night crowd is a mixture of young and old. The crowd loves the new trivia night and the reward system as well.          
With a tournament style setup, teams are urged to keep on showing up to the trivia nights every week for the end-of-the-year reward, which is given to the team with the highest total score over the semester.
Having this large of a crowd attend this event has not gone unrewarded for the owner. The bar has experienced a huge spike in sales on Tuesdays, but also draws crowds for food specials.      
"The bar has expieriences nearly a 50 percent increase in sales on Tuesdays, when all of the teams show up, which is pretty much every week" according to owner Mark Wokasch.
"Tuesday's used to be pretty boring, and sort of a dull part of the week. But now, we have something to look forward to, and get us out of the house." said  Jared Kraftzenk, one of the trivia regulars.
It's clear that LaVigne and Wokasch have found a nice way to market the bar to increase sales and create a fun atmosphere at the same time, as well as add a little more fun to Whitewater.
It's only a matter of time before they figure out a way to make Mondays a more profitable day as well.