Packer nation still proud after playoffs loss
Despite the loss by the Green Bay Packers to the Tampa Bay Buccaneers Sunday, Jan. 25, Packer nation is still proud of the ole Green and Gold. And they're not stopping singing along with the football anthem of the year brought back from their Super Bowl win in 2011, now remixed for 2021.
On January 17th, the Green Bay Packers went against the Los Angeles Rams in a huge battle to win the game. The fans, the players, and the game itself needed some hype for everybody to share their excitement while socially distanced from the bleachers. The hype was delivered upon them from the help of the rapper Lil Wayne who dropped a new version of his remix single called "Green and Yellow" to get his favorite football team all riled up for future games. His song came out on January 15th to bring people together and get excited for their team.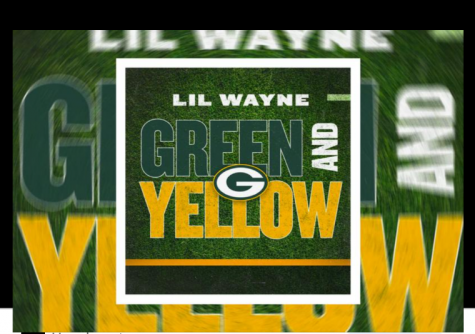 In the lyrics of his song Lil Wayne shows his love for the team, players, the fans and hype. He speaks of the Super Bowl that they won in 2011. He fell in love with the football team ever since his father came home from that Packer Super Bowl win in 2011 with tons of Packers gear and collectibles. He shows up in green and yellow representing the team. "Pull up in your town, when you see me you know everything, Green and yellow! Green and yellow!" He raps about Aaron Rodgers earning that MVP Award, how much of a true cheesehead he really is and about the blessed Green Bay Packers Super Bowl Ring.
In one of his lyrics, he sings that he will throw a Super Bowl party if they win, and celebrate the way the Vince Lombardi would with a cigar. He says that he is from New Orleans, but he's been a Packers fan for awhile, and would be screaming with the fans "Go Pack Go! Go Pack Go!" The only thing strange is that the Packers colors are actually "green and gold," but the song is still a catchy tune for the Packer fans to get down before kickoff, taken from the song "Black and Yellow" by Wiz Kalifa. It is the same song from the single he made in 2011 for the Green Bay Packers, but now remixed to make it a bit more catchy and upbeat, which we now need to nurse the wounds from our recent loss. 
You can go check out Lil Wayne's new remix of his single Green and Yellow out on YouTube that also features some awesome clips and footage. Let's keep it booming all over the internet for all fellow cheeseheads all over the country, and of course in Wisconsin. Keep your Packer Pride! "Green and yellow! Green and yellow! Go Pack Go!"