Could fortunes flower?
Economics professor gets grant for agricultural products research
Kali Anditon, Assistant Business & Technology Editor
February 14, 2021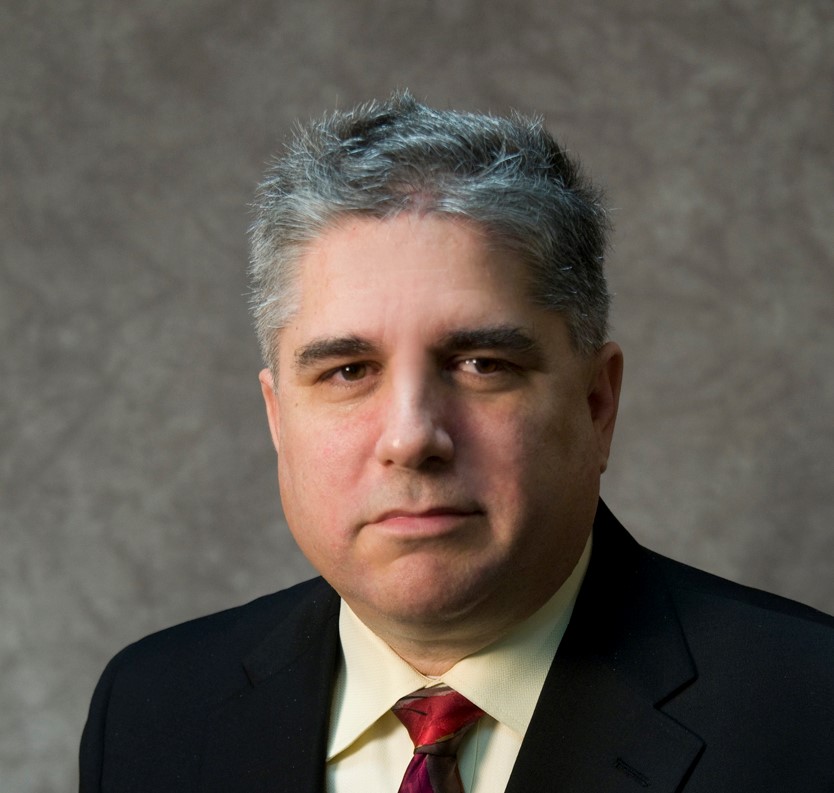 Professor of economics and director of the Fiscal and Economic Research Center Russ Kashian won a $23,711 grant to investigate the wild bergamot plant as a specialty crop by conducting a market and feasibility study, and creating a business and operating plan with the Oneida Nation. To Kashian the project is more than the research, but also a dedication to help further students' futures. 
The grant was one of just 19 given to eight organizations from the Wisconsin Department of Agriculture, Trade and Consumer Protection. What are your plans for the funds ? 
"We are looking at the feasibility of monetizing the bergamot flower. See, every year the USDA and the Wisconsin Department of Agriculture has grants for feasibility studies on creating a market for small products. Farming as a big industry isn't very profitable. If you're driving around and you see these farms, they don't make a lot of money growing soybeans because the margins are very thin. The bigger profit margins are in specialty crops. A lot of these farms make their money off of selling pumpkins. On commodity crops like corn, wheat or soybeans, the margins are very tight. So what the USDA is looking for is where are some crops that these farmers may go into? We're trying to figure out what we can do with this. What would it cost to develop it, what is the market for it, what are people paying for it, and do we want more of it?  We're doing it with the Oneida Tribe up in Green Bay, in effect, because they grow it up there. We're looking to develop a business plan for them. They sell it in their tribal store. We have a good relationship with them. Last year we helped with a business plan for their apple chips. So we're working with them to ultimately figure out how they can make extra money off this product, and maybe make it a project of their youth group. They have a farm up there that they actually run, and maybe they can get the youth to take this and make it their project to nurture an entrepreneurial effort."
Did you choose the bergamot plant because it is local to the Oneida?  
"Yes and no. To be frank, I chose it because I drove around looking for things that are sold that are unusual. What happens in farming is that when people hear that a crop can make a profit, everyone will start growing it. The price collapses, and no one makes any money. So I was looking for a product that no one is really growing, but that people actually do buy."
How long do you think the research will take?  
"We'll have it done in the fall. It'll be a project that is going to start up and then we're going to finish the initial stage done in June. Once we get our side done, then we'll meet with the Oneida about their end. We applied for the grant last January and got it in December. It takes a year because it has to be approved by the state and then it goes to the feds and they have to approve it."
How did you initially get involved with Oneida? 
"We worked with them on a grant a few years ago on banks that are owned by Native Americans. It's a great group of people, and they are very eager to work with us, and we're eager to work with them."
What other projects have you and Fiscal and Economic Research Center (FERC) produced? 
"We've looked at aronia berries, which is the cheap version of the cranberry. We looked at hickory nuts as a nut product for Greenlake County, and we looked at small scale aquaponics, which is raising fish in your backyard. You do a lot of these. They're trying to diversify the agriculture market in Wisconsin. I love what I do here and to be frank, this is student-driven research. 
What's more important to me than bergamot, is the relationship this work has to do with our students. Because the students do the research. I'm basically the person in the beginning who attracts the project and the person at the end who stands in front of the group explaining the project along. In the interim, you have students doing research. I show them the methodologies because they don't walk into the world knowing how to do spatial econometrics. They do the work. Over the last 15 years, the FERC has produced over 200 students that have worked for us. We have produced 10 PhDs, 40 master's degrees and we have people all over the world working as economists. These are all people who have graduated within the last 15 years.  
The work of the bergamot plant is three-fold. One is to produce a study, two is to help the community so that the farmers get this information. The third is to give students the opportunity to do meaningful research that they can use when they go to their job interviews. There's these three points that come together: the industry, the community and the students. They all intersect. Hopefully that is the outcome of bergamot.
The University has been very supportive of the center. We have a lot of faculty who do great work on campus. It isn't only limited to my center. There are faculty on campus working directly with students, doing great work for the communities. We need to highlight them.  That we take the resources of the university and reach back out into the community and offer them up. It is the epitome of the Wisconsin idea."