Freezing with the fishes
Fishing derby draws crowd despite the cold
The Whitewater Lions Club 45th Annual Fish-A-Ree got fishermen out on the ice and donations in the bank Feb. 14. The nonprofit organization was determined to provide some competitive fun and help out local causes despite the pandemic and especially cold temperatures. The event featured an auction, Valentine's Day breakfast, and of course prizes for the largest fish caught. The breakfast included hearty pancakes, eggs and sausages. 
"Due to COVID, we changed to a drive-through breakfast and went to an online auction," said Steve Malone, a long time worker for the ice fish-a-ree. 
The fish were pulled in early, and the action kept up all day long. Big catches included a 27 inch northern pike caught by Tony Francis, a 19 1/8 inch bass caught by Bruce Sarrow, a 6 3/8 inch perch caught by Layne Hamilton, and a 5 inch bluegill caught by Steve Runnoe.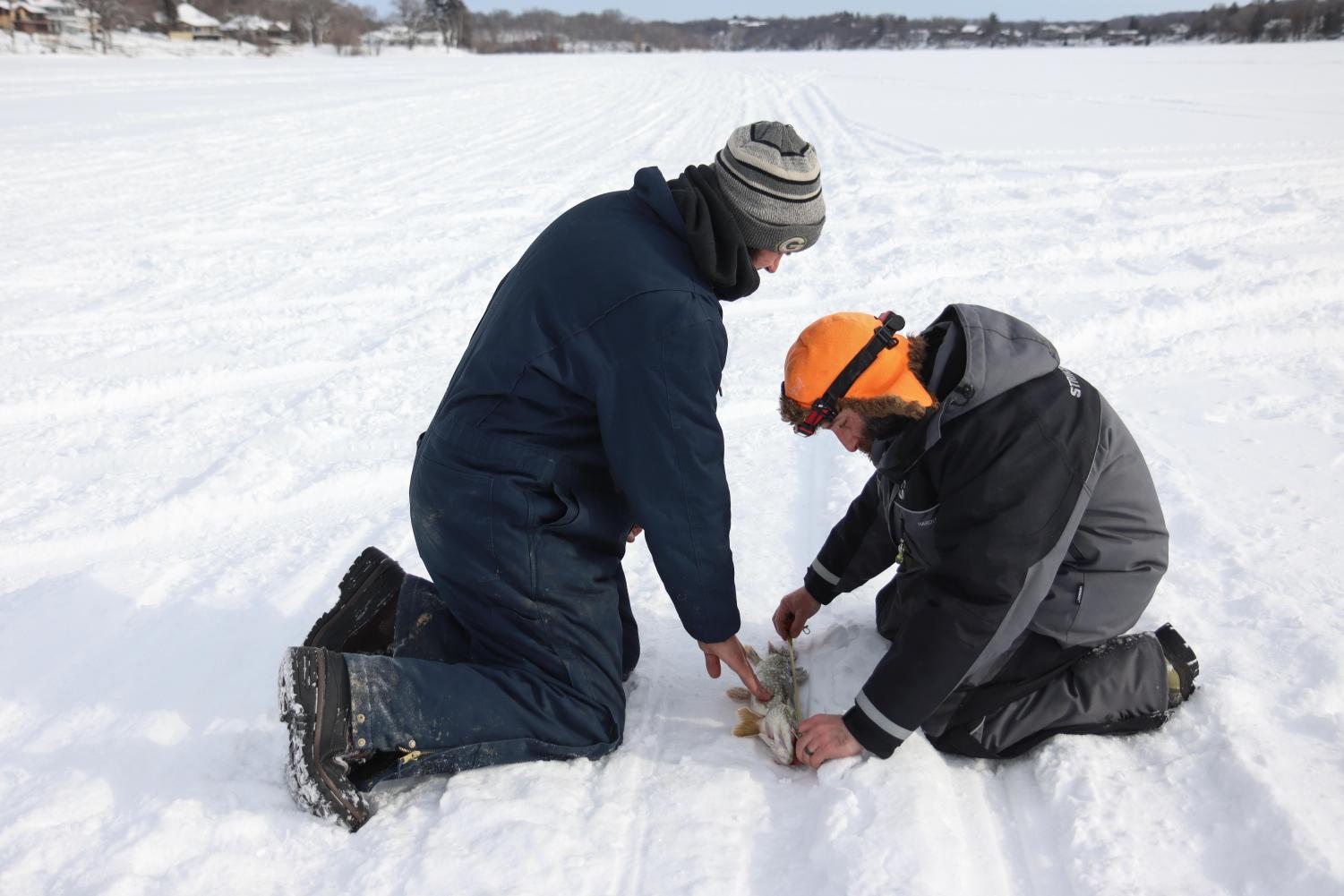 The ice fishing derby took place on a frigid Wisconsin day out on Whitewater Lake in front of the Lions Club headquarters. The lake also features walleye and crappie. Fishermen cut holes through to the water with their augers, and set up stations with flag markers bobbing up and down across the ice.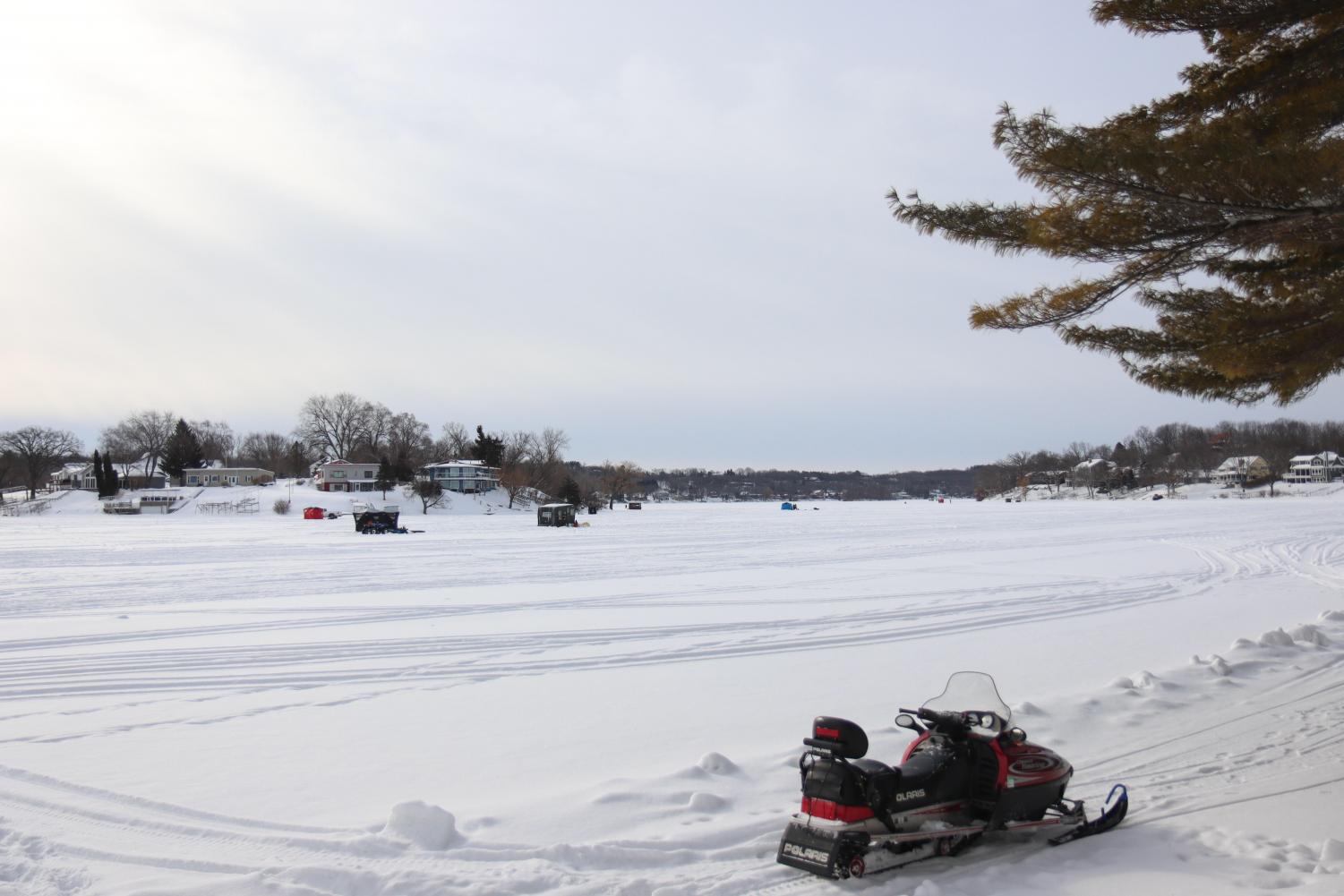 "Every year we come out here and we just love it," said competitor Tylor Fraser who caught a 5 3/8 inch perch. 
This year the weather was especially cold, even for Wisconsin, but it couldn't keep the crowd away. Fishermen buzzed across the lake on snowmobiles and ATVs to climb inside their warm ice shanties and insulated tents. Even in below zero weather, nothing beats getting a bite. 
"The tip of the line has a hook on it, and when the minnow gets grabbed, the flag goes up letting us know there's a fish on the line," explained Jordan Neuenschwander, a longtime event participant. 
Attendees enjoyed the competition and food alike, thankful for some winter fun. Area organizations also donated items for raffle prizes to add in some extra excitement. By moving to a drive-through format, the club could still host the event despite the ongoing pandemic, with proceeds going to local communities and surrounding charities. Funds also go toward various scholarships and Whitewater food pantries. 
The Whitewater Lions Club was proud to continue the "We Serve" motto for its 45th year hosting the ice fish-a-ree.