More than a village
The Whitewater Arts Alliance hosts a collection of photographic images by Mark Lawrence McPhail titled "More Than a Village," which documents his experience in Northern Uganda. The collection features photographs of work being done, and portraits of people involved in the Akola Project. 
In a statement about the exhibit, Lawrence said " I had the opportunity to document and observe the power of people of conscience to serve as an extended family for children who had lost the families into which they were born". 
In "More than a Village", Lawrence has three separate categories of photographs titled, "Volunteers", "Organization Leaders", and "The Children". My favorite of the three types is "The Children". These photographs show many of the children Lawrence encountered while visiting Northern Uganda. Despite the tough times the children are in, many of them seem happy and radiate their energy through the photos. These young children have experienced many hardships in their lives yet are determined to make the best out of their situation.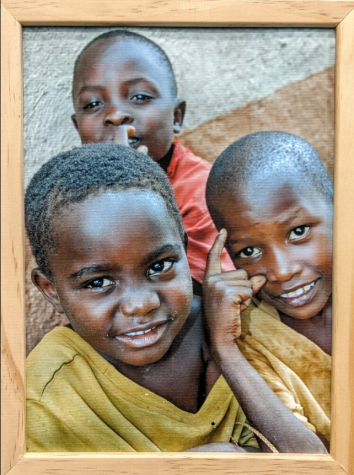 "As these images indicate, it may take more than a village to raise a child, and yet it might well be the children who teach us the simple lessons of life that define our humanity, " said Lawrence. 
Lawrence's other two groups of photos are also very interesting. They show the volunteers working with the kids on a personal level. The kids seem happy to be playing the volunteers and have real joy in their expressions. The volunteers were able to work with children who faced problems of war, environmental issues, and being separated from their families. 
All together, these images tell a story, and that's one thing I really like about them. Nowadays, with all the craziness going on, it can be easy to forget those who are in desperate need of help. Lawrence's photos are a reminder to take a step back, and reflect on those in need.