Communication professor gets multimillion dollar grant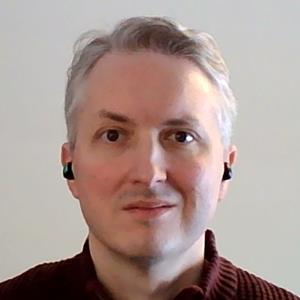 Department of Communication assistant professor Dr. David Beyea received a multimillion dollar grant from the National Science Foundation (NSF) this October for his forthcoming research project called "Virtual Meeting Support for Enhanced Well-Being and Equity for Developers."
Beyea received this grant for the purposes of collaborative research with colleagues from Michigan State University, the University of Oregon, and Southern Illinois University. The total amount of this grant is $1,599,851 funded to the multi-university research team, with $39,012 going to the UW-Whitewater campus alone. 
Beyea joined the faculty staff at UW-Whitewater in 2019 after he completed his Ph.D. in Communication at Michigan State University. 
The main goal of the multi-university research group is to use the new funding to develop a protocol that helps improve the quality of online meetings for women and minority groups. The group will be looking at virtual meetings through video, then eventually virtual reality based meetings. They will be working with game developers to enhance equity and well-being for potentially vulnerable meeting participants. 
"The general idea is that some of the issues that occur in face-to-face meetings that negatively affect women and minorities are exasperated by digital environments," said Beyea.  
Research shows that women and other minorities often get talked over and are not respected in real life communications, so this project seeks to explore the online and virtual environments. 
This multi-university organization will be kicking off their research by exploring the cues within online meetings that negatively affect equity and well-being of the specified groups. While also taking the quality of the meetings and how they should be used in consideration. The end goal is to develop a protocol to help improve the overall quality of online meetings in everyday life – mostly for women and minorities, but also for everyone collectively. The term to reach this goal is estimated at five years. 
"Getting an NSF grant is not an easy task, and in our case we just happened to have the right group of people at the right time," said Beyea. "We're all extremely excited to get started on the project." 
The NSF was founded in 1950, funding research for education in science and engineering through grants and contracts. Visit www.nsf.gov for more information.