Club baseball prepares for 2022 season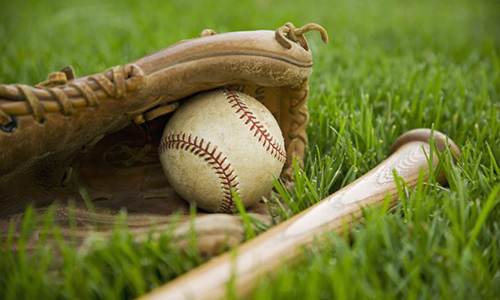 Brian Gale, Assistant Arts & Recreational
April 3, 2022
While the weather in Wisconsin stays unpredictable, the University of Wisconsin-Whitewater's club baseball team headed to Panama City Beach, Florida for spring break. 
They left on the Friday, March 18 when classes got done and drove there arriving Saturday in the Sunshine State. They would have a practice on Sunday to prepare for their full week of games. None of the teams they would play were teams they had ever played before, making for an exciting lineup. These teams included Miami of Ohio and Drexel twice, as well as playing Sienna once.
The games against Miami of Ohio did not go as planned with the Whitewater men getting blown out in both games. Miami of Ohio had already gotten some games in prior to the tournament, unlike Whitewater, which prepared them for battle. The two games against Drexel went differently, however. In the first game Whitewater took care of business beating them 9-3. In the second game they trailed by as many as six. They were able to manage a comeback, but would still end up losing by a couple of runs. The last game against Sienna was another game where they got down early and had to make a comeback. They would make it close, but still lose the game. Whitewater would end the trip with a 1-4 record.
"We really struggled at the plate," says senior middle infielder and outfielder Coleman Brecke. "I think combined throughout the whole week, we only had 25 hits between five games, which isn't what we are looking for but it was our 1st time seeing live pitching.  I think we played pretty well so hopefully we can carry that into our regular season games here."
Some of the players who had big performances this trip include big pitching performances from Oliver Hetzel and Jack Tryzna. Tryzna would even pitch a seven inning game without giving up a run. The offense struggled all week but a bright side was Brayden Boie who had two singles and a big two run RBI triple. 
The teams they played help Whitewater get some experience in playing better teams they don't normally play.
"When we play our inner conference teams, they are not going to be nearly as good as the teams we face down there. So it's only going to make us better," says Brecke.
While they were in Florida, Whitewater got to use the amazing facilities, which the players enjoyed as well. The facilities were built in 2019, but they didn't have any tournaments in 2020 so the fields were basically brand new.  
The trip wasn't just baseball. Most of their games were be early in the morning so they would have the whole afternoon for free time. In their free time the team would hangout by the pool or throw around the baseball or football at the beach. Some even played golf while others went mini golfing and went go karting.
The spring trip was a great practice and team-building experience they hope to build off of and get ready for the regular season ahead.