Cultural festivities promote respect and inclusion
The holidays are nearing, and the variety of cultures are gathering. Contrary to popular belief, the exchange of gifts and the raising of Christmas trees aren't the only traditions booming. In the city of Whitewater and more specifically at the University of Wisconsin-Whitewater, numerous ethnic festivities are banding together in the spirit of the holidays to commit to a greater purpose: education. The institution makes it their top priority to promote inclusiveness amongst both faculty and students, especially during such celebrated times.
Whether the weight of student expenses is weighing on your shoulders or not, living on a budget is an important aspect of life. During the holiday season, it can be especially difficult to not spend countless dollars on friends, family, and yourself – especially when shopping malls and online marketing are dangling our greatest desires right in front of our noses. Making the attempt to stop the spend is a sure reward to both self-control and bank accounts.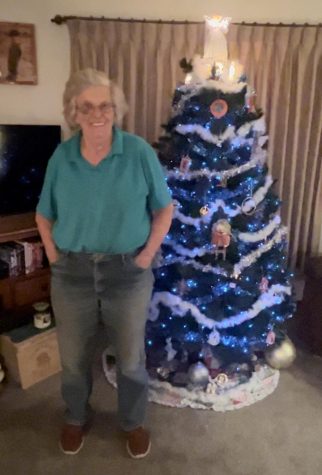 The city of Whitewater honors all cultural celebrations from the recollection of religion to the admiration of the seasons changing. One of the most well-known religious traditions is Christmas, an annual holiday that takes place on Dec. 25. encompassing gift giving and quality time with loved ones. Those who celebrate have been decorating both their interior and exterior parts of their homes for centuries.
With the help of her family, resident Becky Nikolai decorated both her home and artificial tree in early December to make the environment more festive. In the time they spent decorating, the family shared many laughs and hugs to express their admiration for each other. Nikolai used all of the decorations she has saved throughout her life to spring for a low budget Christmas. Her tree was decorated with a beautiful blue color scheme and homemade ornaments from when her children and grandchildren were in grade school.
If parades and celebrations are out of reach, gathering with family and friends is a suitable substitute for celebrating St. Lucia's Day. St. Lucia's Day is a Swedish, Danish, and Norwegian holiday that takes place on December 13th with the purpose to celebrate St. Lucia, a Christian martyr who was killed by the Romans in 304 AD.
Festivities such as Hanukkah, Hanukkah, a celebration with the intent to honor the monumental Maccabean Revolt in which Jewish ancestry rose up against their oppressors that lasts for eight days beginning Dec. 18, Kwanzaa, a celebration designed to honor African culture that lasts for seven days beginning Dec. 26, honor specific communities' histories. Activities such as crafting your own Hanukkah and Kwanzaa wreaths are one of the many ways you can celebrate on a budget.
Much like St. Lucia's Day, St. Stephen's Day also honors a Christian martyr. Boxing Day takes place in the United Kingdom on Dec. 26 each year. Contemporary events have turned the original gift-giving tradition into a day of shopping and sport but kept the civilized vacation day from work carved in stone.
Similar to Hanukkah, Los Posadas also lasts eight days. Starting Dec. 16, Los Posadas honors the very long journey of Mary and Joseph as they trek from Nazareth to Bethlehem rooted in Catholicism. To celebrate this holiday, it is customary for children to go door to door and participate in what we normally call caroling and gift their peers with scripture and music. DIY, also known as Do-It-Yourself, projects are a financially-friendly way to celebrate this holiday and create decorations, meals, and activities for loved ones to enjoy. 
Much like New Years' Eve is to us, Omisoka, a celebration that takes place on the last day of the year, is considered to be one of the most important holidays to Japanese culture. To commemorate this tradition, those who celebrate host bonenkai parties – get-togethers that often involve the consumption of alcoholic beverages – to write cards and send gifts to friends and family. This holiday is meant to help those forget about the past year and celebrate the beginning of a new one. Many households create homemade decorations such as Shinto straw rope and snacks such as rice cakes to commemorate this tradition.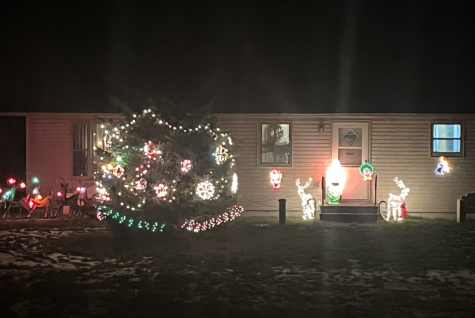 Also known as Carnival, Mardi Gras includes parties, fireworks, parades, and many other forms of entertainment. This many-week celebration takes place annually on Jan. 6 all around the world. According to Brittanica's article titled "Mardi Gras", Mardi Gras is supposed to mark the end of lent. However, there have been many suspicions that Mardi Gras actually stems from Pagan celebrations, such as Saturnalia and Lupercalia.
The Lohri festival, a celebration that marks the end of winter for both civilization and farmers, takes place on Jan. 13. Some individuals such as farmers pray to express their gratitude for their growing crops and manifest good luck for the upcoming harvest. Others celebrate the holiday by dancing and singing around bonfires until the flames burn out.
Regardless of the differing cultures people celebrate, it is important to express respect and wishes of safety for the holiday season. Inclusion is one of the most crucial aspects of American life, especially in the city of Whitewater. A couple ways to promote mannerly inclusiveness is to explore other cultures and their celebrations during the holiday season, emember to remain humble; kind; and respectful regardless of your cultural background, and lastly, live with integrity. Happy holidays!