Warner Bros. concept artist encourages UW-W students to study Art
Universities all over the state, such as Whitewater, provide opportunities for those who want to major in art and video game development. Incredibly fun majors, but what happens after college? Building a career in these fields looks different for everyone, but Tara Rueping, a concept artist and art director for companies such as Warner Bros. and Lucasfilms, is a great example of what students can achieve with a little hard work. In fact, she may be responsible for the visual development of your favorite video game and tv series.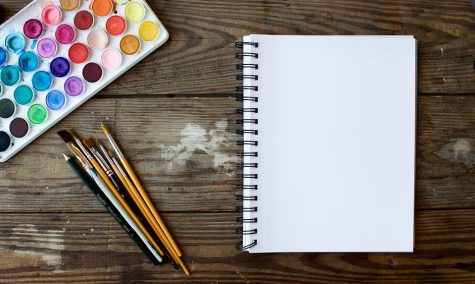 Reuping was ambitious from the get-go. She always knew that she wanted to be involved in some form of art. Growing up, she was heavily inspired by Ralph McQuarrie's Star Wars art books. This was incredibly fitting as she would go on to work at Skywalker Ranch with George Lucas. Her work on Star Wars: The Clone Wars even garnered her a creature in the series called the rupings, named after her. She recounts the whole experience as being "a dream come true." But how did she get there?
Before she went into the big leagues of Hollywood, Reuping's education began here in Wisconsin, with her studying art in Madison. She recounts her professor (and fellow artist), Chris Gargan, as being a helpful mentor with whom she is still in contact with today. She then moved to Ohio to attend Columbus College of Art and Design, where she would earn her BFA. No matter where a person gets their education from, Reuping stresses the importance of learning the fundamentals of art. She explained that "a solid understanding of color theory, anatomy of humans and animals, and perspective will help you adapt to different projects." Since she works for an array of already established properties, she needs to fit the style of the world already built and know how to expand upon it accordingly. 
The most inspiring part of interviewing Tara Reuping was the way that she described the importance of

art to young people. Her cadence was warm and dreamy when she said that art "allows you to see other people's perspectives. It brings light to social issues and communicates. Art can also bring joy through the pure essence of looking at art." There's no doubt the work she has done to bring visual life to video games and tv series is an inspiration to those looking to get into the field, especially to students here at UW-W who have already taken that first step by studying for an Arts and Design Bachelor's Degree(BFA).