Getting crafty at UW-W
Did you know that any student can start a club here at UW-Whitewater? Currant Freshman Georgia Mayfeild created What the Craft! simply because she wanted some friends to do arts and crafts with. A few meetings were held, and then she planned the first big project for the club. Fourty people were estimated to come, but to Geogria's surprise, the entire Pride Center was filled with people ready to participate. She explained to me that "the urge to craft is strong with college students" and that is certainly shown through the large turnout during that event.
How the club works is simple: show up with a craft and work on it while also hanging out with friends! The club meets every Thursday from 5:30-6:30pm at the Pride Center in the UC. Regular meeting typically involve everyone bringing their own supplies, but events have supplies provided with no cost. Georgia stresses the importance of free events because she recognizes the positive outcome that comes with crafting. She wants everyone to be able to feel their stress melt away for an hour or two. "The act of creating something helps with mental illness. It's a physcial thing that you can see and hold, and prove that you made something," said Georgia.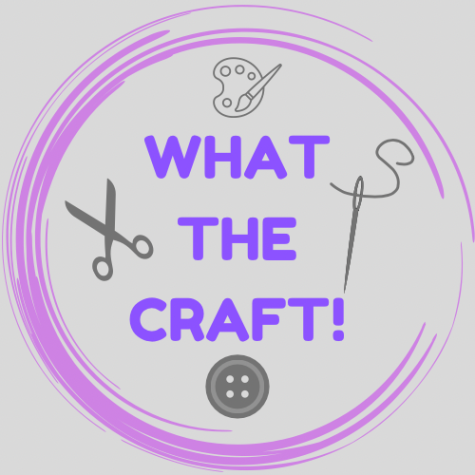 I attended one of the club's meetings to interview Georgia, and I can understand how the club garnered attention. The atmosphere is incredibly inviting, with laughter occurring often and smiles on everyone's faces. Georgia stated that she has "made so many friends that I wouldn't have met otherwise." Getting people with shared interests together understandably creates a sense of belonging. If you're interesting in joining What the Craft!, all you have to do is show up with a craft to do. Every student is welcome! 
What's next for the club? They are hosting two events in April. One with Impact to make pride frogs, and one with Active Minds to create fidgets. All supplies will be provided to students, so just bring yourself!
There are a few ways to connect with the club. Click here to get links to their Instagram, Discord, UWW connection page, and website. If you're interested in donating, contact Georgia at [email protected]. You can also check out Georgia's personal Esty shop called HeartFelt by Georgia.