Wisconsin Transit Week promotes public transportation
This week, Wisconsin is celebrating Wisconsin Transit Week to help raise awareness for the importance of public transportation across the state.
Although it has been celebrated in years past, this is the first year Wisconsin Transit Week has been officially recognized.
The executive director of the Transportation Development Association of Wisconsin, Craig Thompson, said this is the first year they are incorporating social media via Twitter.
Participants are encouraged to tweet about the reasons why they use public transit and share their experiences with others using the hashtag #WITransit.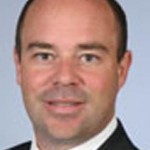 "This is just a way to really engage a conversation in a positive way, and a lot of people send out messages and let [other people] know why they are taking the bus and what it means to them," Thompson said.
Even though public transit is something to celebrate for citizens of all ages throughout Wisconsin, there are many benefits available to students on UW-Whitewater's campus.
"Sometimes I think people don't realize just how many of us here in Wisconsin use the bus as part of their daily lives and how important it is for them to be able to get to school or to work or to the doctor," Thompson said.
The Janesville-Milton-Whitewater Innovation Express allows people to travel between Janesville, Milton and Whitewater. This service is beneficial for students who do not have a car and go home on the weekends or travel to Janesville for shopping and dining.
The JMW Innovation Express offers convenient transportation for students at an inexpensive price. Students are able to purchase a ten-ride pass in order to save money when they frequently take the JMW.
Transit director for the City of Janesville, David Mumma, said creating transportation between Janesville, Milton and Whitewater is a service that has been talked about for almost 20 years but was not able to happen until 2011.
"We are finding more and more interest from students on the UW-Whitewater campus," Mumma said.
The low prices and convenience can draw students to use public transportation.
Mumma said he is excited for Wisconsin Transit Week to draw attention and raise awareness to the many advantages of using the JMW Innovation Express.
"As a transit operator, it's important to us that public transportation is highlighted, and its contributions to the state are celebrated by an observance such as transit week," Mumma said.
A detailed bus schedule for the newly expanded Innovation Express bus route is listed on page 9.