Disease helps comedian 'connect'
Comroe incorporates living with Tourette's Syndrome into routine:
Comedian Samuel J. Comroe does not let Tourette's Syndrome rule his life. Instead, he makes it work for him, using it as an influence in his stand-up routine.
SEAL Entertainment intern Sara Molnar is in charge of the event and said Comroe's ability to relate with the students through his disease is one of the reasons he was booked at UW-Whitewater.
"What matches Samuel Comroe to our audience is that he has Tourette's Syndrome, so he uses that as part of his show and connects with people that way," Molnar said.
SEAL will host Comroe at 8 p.m. Feb. 7, in the Down Under.
At only 22 years old, Comroe has already toured in comedy clubs around the country and performed on "Conan."
Comroe started doing stand-up in his Los Angeles high school auditorium when he was 17, but said he did not find out how much he loved comedy until later in life.
"I was really shy until about 10th grade," Comroe said. "Then I started to realize how much I enjoyed making people laugh."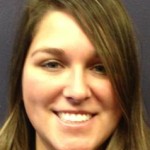 Comroe credits his dad as an inspiration and said a lot of his material is from having a big family, relationships, and daily observations.
"Anything interesting that happens in my life I try to take to the stage," Comroe said. "And that's why I only have two minutes of material."
When asked if he was funny growing up, Comroe said he was shy, but if he was around people he knew, he considered himself funny.
"I think I'm funny now, and some people don't, so I'm sure as a kid I thought I was hilarious and everyone around me was like, 'What the heck is he doing?'" Comroe said.
Comroe named several comedians as his inspirations, including Kevin Hart, who performed at UW-Whitewater seven years ago. Molnar said this is one of the reasons why students should attend these types of events.
"They can see these artists who are getting bigger and bigger and can potentially be nationally known at such a high level," Molnar said.
Comroe is currently touring thousands of campuses around the country and said he loves performing on campuses and loves meeting the students.
Performing at colleges and clubs are a bit of a different experience though, Comroe said.
"Colleges let me do a lot more time on stage, which is always more fun," Comroe said. "Comedy clubs serve alcohol, which is a lot more fun."
Unlike other comedians, Comroe has a question and answer portion in the middle of his show to get students to participate.
"It's a lot of fun, and their questions are always interesting," Comroe said. "Someone last week asked, 'Who would win in a fight? A grilled cheese sandwich or a taco?' and I responded, 'A taco because Mexicans always bring friends.'"
Molnar said this would be a great event to attend for several reasons. It is free, you can find something to do on a Thursday night, see an artist who could potentially be big in a few years, meet other students and have fun.
Comroe said he will make this show enjoyable for all who attend.
"I just try to be as silly as possible," Comroe said. "Look people, it's a comedy show! Just come for an hour, laugh, follow me on Twitter, and then we'll be friends forever. It's better than studying, maybe."