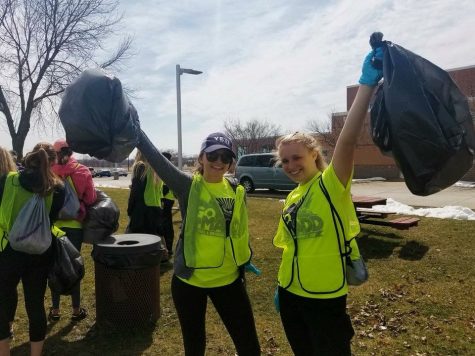 Brad Allen, Managing Editor

April 26, 2018
Hundreds of UW-Whitewater students rallied after the Spring Splash festivities last weekend to participate in a clean-up effort throughout the City of Whitewater and the City of Janesville. Make A Difference Day, an annual volunteering event sponsored by Career & Leadership Development, i...
Nicole Aimone, News Editor

February 19, 2018
Since its inception 150 years ago, the University of Wisconsin-Whitewater has changed names, mascots and school colors – only for one year, as it was so disliked that it was changed back to purple – but the one thing we'd all like to think hasn't changed is the legacy Warhawks have created. ...