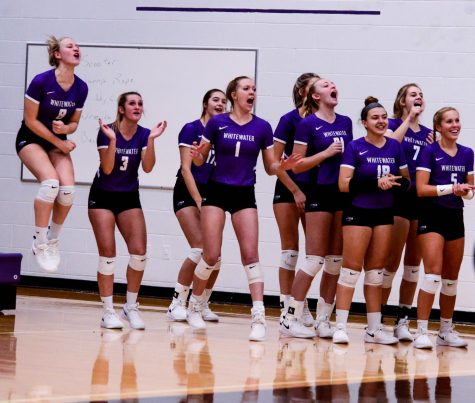 Dylan Piccolo, Staff Writer

November 14, 2018
The No. 18 women's volleyball team rolled into Grand Rapids, Michigan for their 26th NCAA Tournament appearance in the last 27 seasons, but fell short to regional host and No. 1 Calvin College (Mich.) in the second round, 3-1. The loss ended the Warhawks' season, finishing with a 25-8 overall record ...
Dylan Piccolo, Staff Reporter

October 15, 2018
The week of Oct. 8 was busy for the women's volleyball team, which played four matches in five days and ultimately swept the week of competition. The first was a WIAC matchup on the road against UW-Platteville Oct. 9. Whitewater eventually took the match 3-1 (25-8, 20-25, 25-16, 25-18), behind a ...