Erika Marion, Assistant Sports Editor

December 4, 2018
The No. 17 women's basketball team had an up-and-down week with a victory at Augustana College Nov. 28 and  loss to No. 4 Thomas More University (Ky.) team Dec. 1 at Kachel Gymnasium. After entering halftime up by one, the Warhawks outscored Augustana 23-12 in the third quarter, which helped them...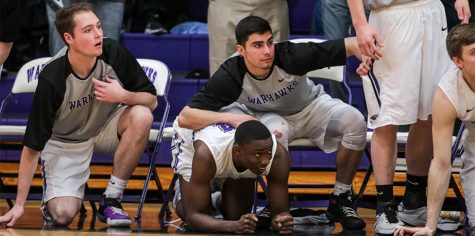 Justin St. Peter, Sports Editor

March 14, 2017
With three game-winning shots with less than two seconds left on the clock in the first and second rounds of the Division-III NCAA Men's Tournament at Kachel Gymnasium in a little over 24 hours, you know that the calendar has flipped its page to March, or should I say March Madness. Augustana Coll...