Justin St. Peter, Sports Editor

October 20, 2016
Undefeated opponents crumble when they come to play the UW-Whitewater football team. The team has faced 10 straight undefeated opponents counting back to last year's playoff run and have a 9-1 record against them (the only loss was the national semifinal game against the University of Mount Union)....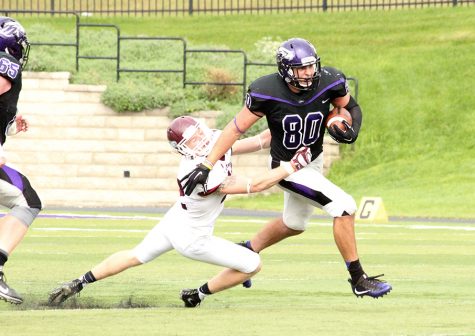 Justin St. Peter, Sports Editor

October 7, 2016
By Justin St. Peter Oct. 5, 2016 With 10:41 to go in the fourth quarter, the No. 2 UW-Whitewater Warhawks football team found themselves down 24-20 to the No. 8 UW-Platteville Pioneers. With 3:58 remaining, a pair of sophomores scored the game-winning touchdown to seal the team's 12th straight...