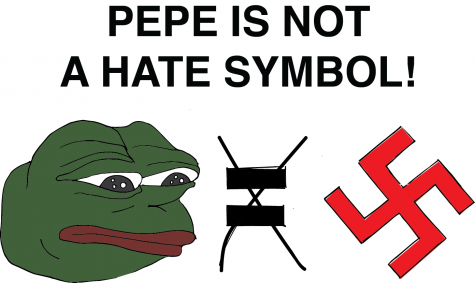 Dusty Hartl, Opinions Editor

October 12, 2016
The current generation of millennials is obsessed over Internet memes. Recently, however, one joined the list of international hate symbols: that meme is Pepe the Frog. Pepe the Frog was created in 2005 and has since then become a viral Internet meme. Though, the Anti-Defamation League's, ADL, chief executiv...
Dusty Hartl and Kimberly Wethal

October 5, 2016
Clinton Yes, there was a Presidential Debate last Monday night where our two major party candidates bickered for an hour and a half – but there's no room to argue as to who won. As I waltzed around the University Center ballroom with my camera, photographing the viewing party, my eyes were focused on stu...