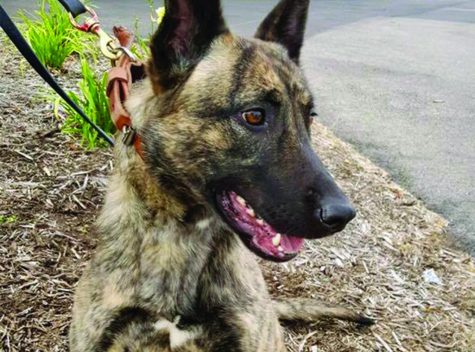 Benjamin Pierce, Assistant News Editor

September 19, 2017
Hawk, the University of Wisconsin - Whitewater Police Services Department K9, brought to campus in February 2017, was placed in the doghouse due to struggles in passing his certification tests. He's since been fired, and has since retired to an eight-acre farm in the Whitewater countryside. Uni...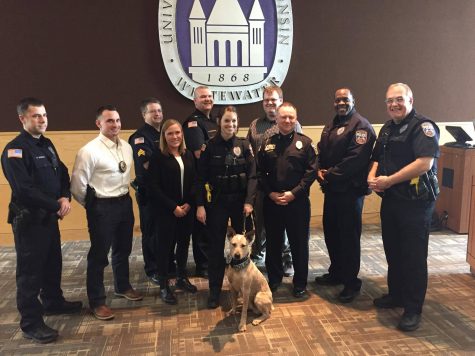 Brad Allen, Biz & Tech Editor

February 8, 2017
Hawk, as a new canine team member of UW-Whitewater Police Services Department did solemnly swear to serve the community and uphold the law. With a paw dipped in ink, Hawk left his footprint on a formal document during his inauguration ceremony on Jan. 31 in the UW-Whitewater University Center. Dozens of s...
February 1, 2017
A compilation piece to Lifestyle's story on the K-9 Officer, Hawk.