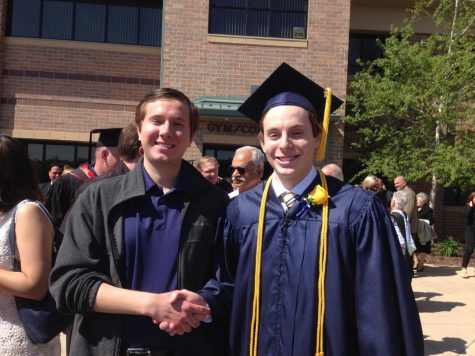 Benjamin Pierce, Assistant News Editor

January 29, 2018
From a young age, it was obvious that James and Matthew Schulgit were going to make a difference. The brothers continue to make that difference in the local community, as they both attend the University of Wisconsin-Whitewater and serve in Whitewater Student Government (WSG). The Brookfield na...
Nicole Aimone, News Editor

July 25, 2017
The City of Whitewater swore in its newest Council Member for Aldermanic District 2 on July 18. James "Jimmy" Schulgit, a junior at the University of Wisconsin-Whitewater, replaces James Langnes as the alder for Whitewater's District 2. Langnes resigned from the Common Council in May. Schulgit...