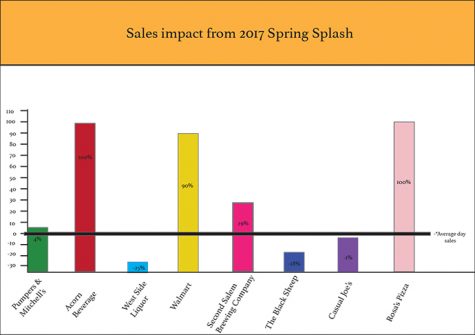 Brad Allen, Biz & Tech Editor

May 3, 2017

Filed under Biz & Tech
Rainy weather and every student residence being on lockdown did not deter an economic boost for some local businesses. This wasn't the first time, either. In the March 8 edition of The Royal Purple, it was reported that last year's Spring Splash event cultivated an increase in sales for many lo...
April 3, 2013

Filed under Biz & Tech
Looking to save money?  Thanks to the Student Savers Club, students are able to save money at local, national and web-based businesses. The SSC was established through a contract signed by the Whitewater Student Government and the SSC. The contract will only last a year, and WSG can...