Emily Lepkowski, News Editor

October 7, 2016
As the water glistened and kayaks moved downstream, a group of students set out with University of Wisconsin-Whitewater professor Eric Compas in May for 11 days. The group arrived at the Rock River equipped with newly developed water quality probes in hopes to expand knowledge, emphasize the importa...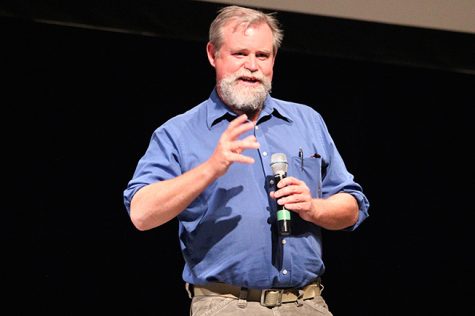 Shannon Columb, Staff Writer

October 7, 2016
Students learned more about the ever changing landscape on Monday night as the College of Letters and Sciences held their first lecture of the year on Oct. 3, at 7 p.m. in the Young Auditorium, with guest speaker Craig Childs. Childs is an award-winning, New York Times best-selling author who has written ...