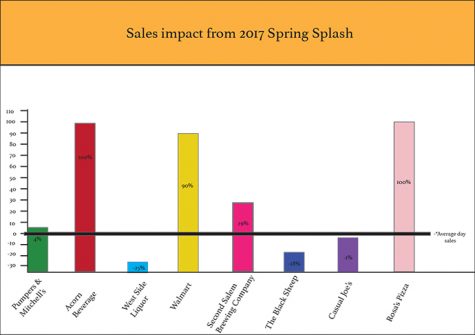 Brad Allen, Biz & Tech Editor

May 3, 2017
Rainy weather and every student residence being on lockdown did not deter an economic boost for some local businesses. This wasn't the first time, either. In the March 8 edition of The Royal Purple, it was reported that last year's Spring Splash event cultivated an increase in sales for many lo...
Brad Allen, Biz & Tech Editor

March 8, 2017
They drank, they ate, they conquered. Over the past four years, waves of students from in and out of town have charged into local bars and businesses during Spring Splash weekend, leaving a significant and steadily mounting economic footprint behind in the wake of Whitewater's biggest annual drinking...