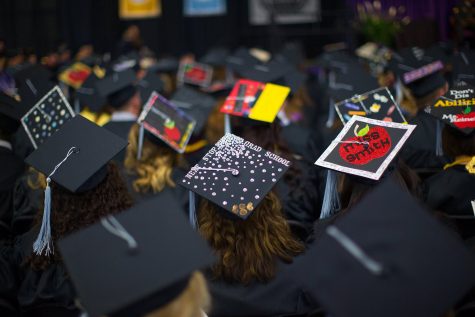 Kimberly Wethal, Co Editor-in chief

February 28, 2017
The University of Wisconsin-Whitewater is having growing pains when it comes to spring commencement. With recent spring undergraduate ceremonies featuring over 1,400 students during a 3.5 hour affair, the event is undergoing change for this semester's graduates. Spring commencement has been split...
Nicole Aimone, Assistant News Editor

October 7, 2016
It's another record-breaking year for the University of Wisconsin-Whitewater. On Sept. 21, Marketing and Media Relations at UW-W released preliminary numbers for this year's enrollment, which marks a historical milestone. The preliminary numbers show the university has more than 12,000 students...