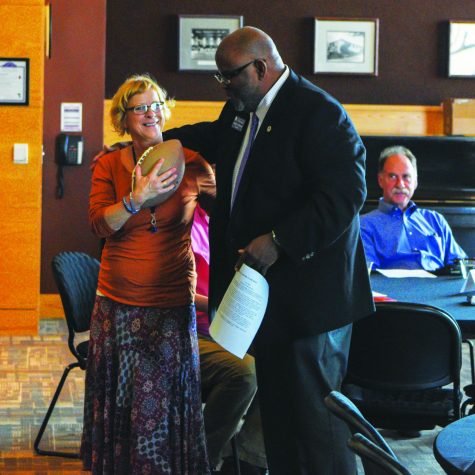 Scout Springgate, Managing Editor

October 14, 2019
This past summer, UW-Whitewater was saddened to learn that Dr. John Stone, a valued, influential friend and colleague passed away. In remembrance of Dr. Stone's life and contributions to the university, a recognition event was held in the University Center Old Main Ballroom Monday, Oct. 7, 2019. Dr. Sto...
Olivia Storey, News Editor

September 2, 2019
On Friday, Aug. 23, the UW-W campus community received the grim news that fellow Warhawk, Joseph Lemerond, had passed away on the morning of Monday, Aug. 19 due to a seizure disorder. Lemerond was 23-years-old, and enjoyed being a student at UW-Whitewater. "I keep hearing people say that they alway...