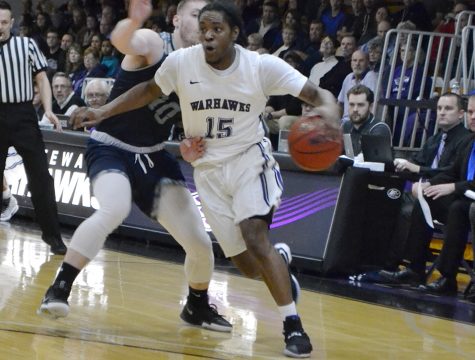 Justin St. Peter, Sports Editor

March 6, 2017
Despite falling in the second round of the WIAC Championships, the Warhawks men's basketball team will host games in the first and second rounds of the Division-III NCAA tournament. The 'Hawks (21-6) will face the University of Northwestern-St. Paul (20-7), who won the Upper Midwest Athletic Conf...
Justin St. Peter, Sports Editor

February 22, 2017
After beating the UW-Stout Blue Devils at home by 35 two and a half weeks ago, the three-seeded UW-Whitewater Warhawks were in a much tighter contest in the team's 78-69 victory Feb. 21 in the first round of the WIAC tournament. Head coach Pat Miller was not surprised it was a closer game. "We...