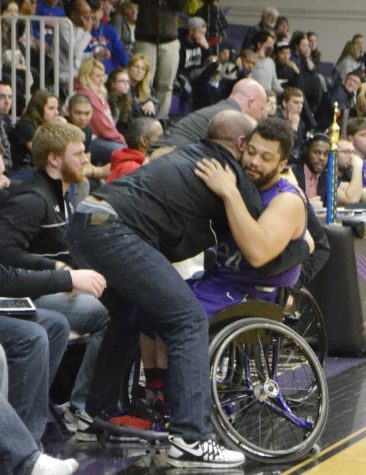 Justin St. Peter, Sports Editor

March 14, 2017
When you think of athletic programs with traditions of winning at UW-Whitewater, many people could list off multiple teams from around the university, but they better include wheelchair basketball in that conversation. After the men's squad won three straight National Intercollegiate Wheelchair Bask...
Maddie Drain, Staff Writer

March 14, 2017
The UW-Whitewater women's wheelchair basketball team finished third in the National Intercollegiate Wheelchair Basketball Tournament (NIWBT) this weekend. The Warhawks battled hard the first day,  but fell to the eventual national champion University of Alabama  51-41. UW-W led by five at half, and sen...