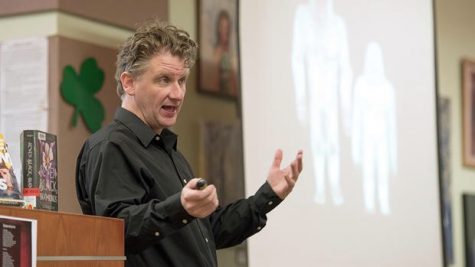 Katelyn Black, Lifestyle Editor

November 7, 2018

Filed under Lifestyle
After exploring the UFO sightings of Elmwood, Wisconsin in the 1990s, paranormal investigator, Chad Lewis has always had a certain appreciation for anything out of the ordinary. "The sightings in Elmwood really sparked my interest for all things paranormal, which led me to become a field investigator f...
March 4, 2015

Filed under Lifestyle
March 4, 2015 By Kimberly Wethal [dropcap]J[/dropcap]ust because they don't wear tan "Ghostbusters" jumpsuits or carry proton packs doesn't mean that the Second Salem Spooks don't enjoy discovering the paranormal in the same way. Second Salem Spooks, a paranormal investigation student...