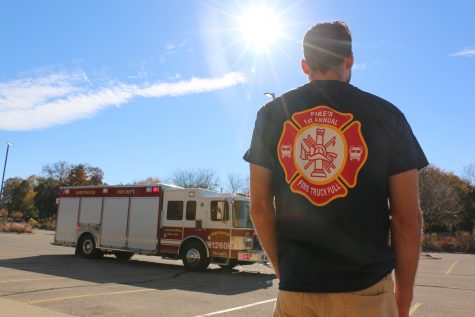 October 29, 2015

Filed under News
By Kimberly Wethal Oct. 28, 2015 It's like tug-of-war, but instead of two evenly distributed teams, it was eight people versus a fire truck. That's how fraternity Pi Kappa Alpha ( Pikes) External Vice President Wes Vance described the  first-annual fire truck pull that took place last 10 a...
November 20, 2012

Filed under Uncategorized
Campus Assistants are an asset when it comes to bringing in new Warhawks. They give tours to prospective students and are known for walking backward in purple coats. Get to know these four CAs and the lives they lead outside of giving campus tours. Kelley Agnew   Year:...