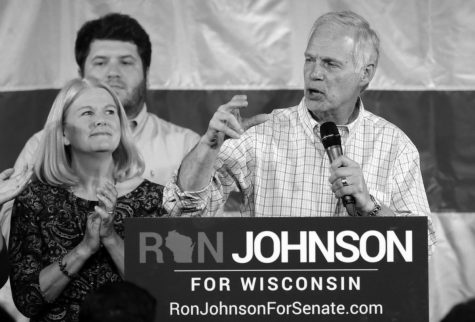 Kimberly Wethal, Co-Editor in Chief

November 9, 2016
For former Sen. Russ Feingold, it's 2010 all over again. By a vote of 1,386,836 to 1,236,440, Feingold lost again to incumbent Senator Ron Johnson (R-Wisconsin) during his campaign to secure the seat he lost six years ago during the rise of the Republican Tea Party movement. Johnson pulled 52 pe...
November 4, 2012
Gov. Mitt Romney made his last stop in Wisconsin at West Allis last Friday, Oct. 2, four days before election.
October 3, 2012
President Barack Obama, who visited Milwaukee last Saturday, delivered a campaign re-election speech touching on the economy, creating jobs and improving education. Joseph Bucklley from Racine, Wis., was one of over 18,000 spectators at the Marcus Ampitheatre. "He did a good job talking about...