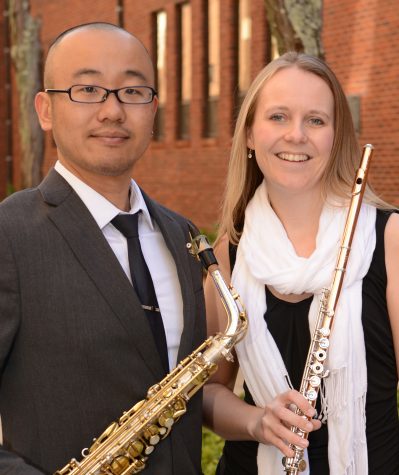 January 22, 2014

Filed under Arts & Rec
Jan. 22, 2014 By Abrielle Backhaus Awea Duo Musicians:Jennifer Brimson Cooper, flute; and Mas Sugihara, saxophone. How did the group start: We both went to Moorhead State University in Kentucky. Moorhead is actually a town with a population of 7,000 people, so it's a v...
January 18, 2012

Filed under Arts & Rec
Former UW-Whitewater percussion student Trevor Saint is returning to campus to perform his one-of-a-kind recital. In December 2010, he began performing a solo glockenspiel recital. According to Saint, he is the only one in the world who is doing this. A glockenspiel is a member of the percussi...