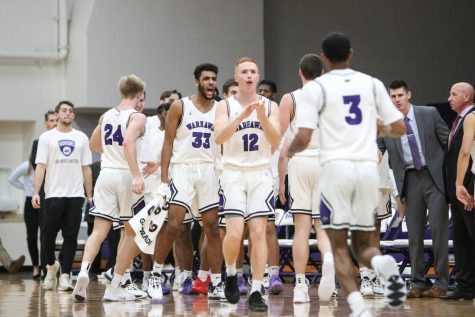 Ethan Maurice, Sports Editor

November 18, 2019
The game on Saturday, Nov. 16, proved to be the proverbial "wake-up call" that the Warhawk men's basketball team needed as the season begins. Strong offense along with spotty defense highlighted the night as purple shone through with Whitewater taking down the attacking Viterbo University. Each team pro...
Dylan Piccolo, Staff Reporter

October 29, 2018
The women's soccer team was able to sneak into the WIAC tournament in its final week of regular season play. The team's first match was a non-conference showdown on the road at Viterbo University. The Warhawks got on the board first with senior defender Payton DeLuga's third goal of the season in...