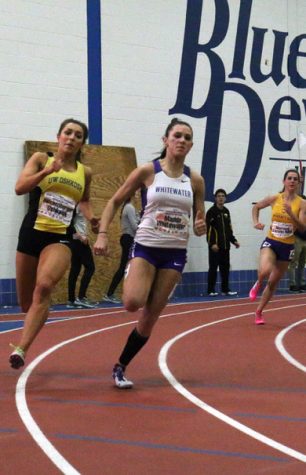 Maddie Drain, Staff Writer

March 6, 2017
The Warhawk men's track and field team took third with 105 total points at the WIAC Indoor Championships on Feb. 25. The women's team finished fourth with 84.50 total points. The women improved 30 points and jumped three spots over last year's seventh place score of  50.5 points. The men beat la...
Matt Gilson, Staff Writer

February 21, 2017
The Warhawk's men's and women's track teams took to the track for a showdown at the Titan Challenge on Feb. 18 at UW-Oshkosh. Both teams were highly successful overall with the women's team earning a second place finish out of 12 teams, and the men's squad taking home the top spot with a first...