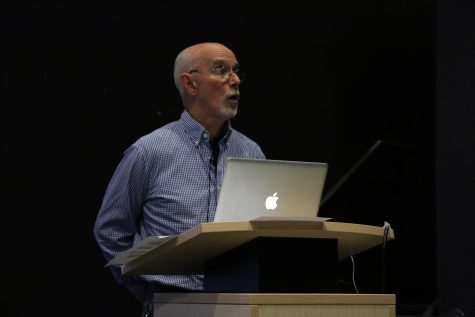 October 7, 2015

Filed under Lifestyle
By Amber Levenhagen Photo Editor Oct. 7, 2015 Steve Coleman spoke Monday about the lasting effect of climate change and the need for immediate action. Developing countries are hit the hardest and according to Coleman, this is not okay. Coleman is an educator specializing in Catholic social te...
November 20, 2012

Filed under Uncategorized
Campus Assistants are an asset when it comes to bringing in new Warhawks. They give tours to prospective students and are known for walking backward in purple coats. Get to know these four CAs and the lives they lead outside of giving campus tours. Kelley Agnew   Year:...