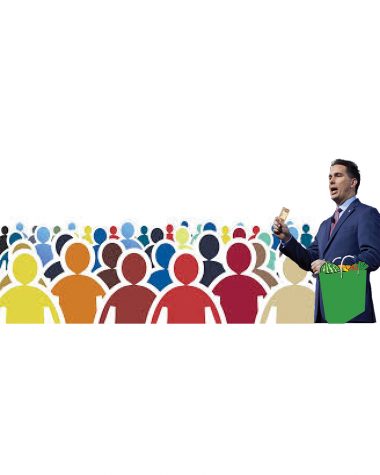 Royal Purple Staff

January 23, 2018
Wisconsin is turning into a food fight for lower income families, and Gov. Scott Walker wants it that way. Walker recently called a special session of the Wisconsin State Legislature on Thursday to make changes to programs utilized by low-income households. The bills, authored by Assembly Speaker Robi...
Nathan Kober, Staff Writer

February 22, 2017
Chancellor Beverly Kopper addressed concerns about impending changes to funding in the upcoming biennial state budget at Tea with the Chancellor on  Wednesday Feb. 15.    In his recent budget proposal, Gov. Scott Walker proposed increasing funding to Wisconsin's public K-12 education system and the ...