"Side Effects" is an unpredictable psychological rollercoaster.
The movie in a nutshell is long, twisting, thrilling and long (although it was only an hour and 46 minutes).
I wanted to see this movie as soon as I saw previews for it a couple of months ago, and I was so excited when it finally came out. The first hour or so was great, but from there, it was a rollercoaster of ups and downs.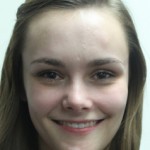 "Side Effects" begins with Martin Taylor, played by Channing Tatum, being released from prison after he served a few years for insider trading. He comes home to his patient wife Emily, played by Rooney Mara.
Emily has been dealing with depression since her husband was arrested and relapses when he returns home. She ends up in the hospital after a suicide attempt and begins seeing psychiatrist Dr. Jonathon Banks, played by Jude Law.
Banks decides to prescribe Emily a new pill that treats depression. However, the pill causes Emily to sleep walk, and it all unravels from there.
That's about all I can say without ruining the plot, but let me tell you, what occurs due to the pill's side effects will leave you in shock. Hence, the name of the movie.
Those events took up almost half of the movie. After that, there are constant twists and turns that left me exasperated and in shock. I enjoyed most of it, but it also got dragged on a bit too much.
All of a sudden, I'm learning these major background stories of three different main characters and it became a bit much at some points.
But I have to say, most of the acting was extremely convincing.
Channing Tatum, while he played his part well, didn't do much for me. It was probably because I had scenes from "Magic Mike" stuck in my head, but I couldn't completely believe that his character would be smart enough to get filthy rich from insider trading.
Law and Zeta-Jones were both the compassionate psychiatrists you would expect, although the way their characters developed played a key role in the progression of the plot.
Law suddenly uses his profession to turn into a master manipulator that I never saw coming, while Zeta-Jones turns out to be someone completely different from my initial reaction.
Mara played depression very well. Everything from the way she talked in low tones, to how she wore her hair made her part legitimate. After you see the movie, you will learn how important it was that Mara acted her part well.
While the story was great, the acting was executed well, and the twists of the movie were shocking in a good way, it did give me a dragging feel at some points. It made an hour and 46 minutes feel like a marathon with all the new developments late in the movie.
So it was good, but definitely had some downfalls, which is why it's only getting a 3.5 out of 5 for me.
However, while I thought "Side Effects" dragged unnecessarily, I can easily see someone else thinking it was just right, so I strongly encourage any thriller-lovers to see it.