International Education Week celebrates 'common ground'
Students who are interested in studying abroad or want to celebrate international diversity can partake in International Education Week from Feb. 25 to March 1.
The Center for Global Education is hosting the week in order to raise awareness about the international opportunities on campus.
"This year, we are bringing out awareness of all the international students and faculty on campus and looking for ways to create cross-cultural dialogue," Outreach Coordinator Erika Cuevas said.
Students who are interested in learning about international opportunities or experiencing new cultures can expect to learn a lot this week, Cuevas said.
An opening ceremony took place on Feb. 25. Chancellor Richard Telfer gave the opening remarks and Siempre Flamenco, a dance company from Milwaukee, performed.
Other events include a showing of the film "Crossing Borders," games of international trivia, a global experience fair, a financial aid workshop and an international dinner.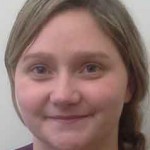 "This week is for U.S. students and international students to come together and find common ground instead of looking at differences," Cuevas said.
Cuevas works with international faculty and visiting scholars who are doing collaborative research with UW-Whitewater professors. She said that her experience studying abroad in school helped her to get in the work field she is in today.
Administrative Specialist for the Center for Global Education, Mikaela Auerbach, said she is also excited to help with International Education Week for students who want to learn about studying abroad.
"Students who study abroad get to immerse themselves in a new country and get to see things in a new way," Auerbach said. "It makes you grow personally and helps you to become more independent and adaptable, which is something that future employers really like to see as well."
Students who are interested in studying abroad have many different places to choose from, depending on how long they want to go or what they want to study.
UW-Whitewater offers a semester or yearly study abroad trip, international short-term faculty led programs, or student teaching abroad for education majors.
Per year, approximately 300 UW-Whitewater students study abroad through one of these programs.
One student who had the opportunity to experience studying abroad was senior Britt Asbach.
She traveled the entire coast of Ireland in 2012 for over two weeks and  had the opportunity to stay longer and backpack around Europe with a few friends. She traveled to London, Rome and Paris.
"I wanted to study abroad, because my parents had always stressed the importance of international travel as I was growing up," Asbach said.
Asbach's mother graduated from UW-Whitewater and traveled to Switzerland to work for a few years before returning back to America.
"My childhood is full of memories of meeting and hosting foreign exchange students at my home, and I really wanted the opportunity to cultivate my own life-long relationships abroad," Asbach said.
She said the best part of studying abroad was getting to visit beautiful places and seeing the mountains and seaside landscape.
"Ireland was a piece of heaven for me," Asbach said. "I also loved being immersed in the hustle and bustle of Dublin city, but I also admired the quiet little towns that we would pass through."
If she could give encouragement to other students who are thinking about studying abroad, Asbach said it was one of the biggest highlights of her college career, and that there is an amazing opportunity to learn and appreciate people that are different from what we know.