UW-Whitewater student Jacob Lesh has dreamed of having a role in "The Drowsy Chaperone" since he first saw it as a freshman in high school. Now, as a college senior preparing to graduate, his dream has become a reality, as he will star as the lead role in this unique musical comedy.
"This is my favorite musical of all time," Lesh said. "I've always wanted to do this."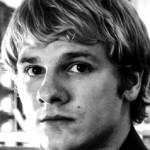 "The Drowsy Chaperone" will be performed at 7:30 p.m. every night through March 2 in the Barnett Theatre. Tickets are $12 for general admission, $10 for seniors older than 65, $7.50 for children, and $5 for UW-Whitewater students with an ID.
The musical tells the story of Man in Chair, played by Lesh, who has a 1920s musical come to life in his apartment. Featuring upbeat music, extravagant costumes and crazy dance numbers, "The Drowsy Chaperone" provides an eye into the world of musicals in the Roaring '20s with a comical twist.
"I think one of the most interesting things about this show is that it's a musical that parodies musicals," Lesh said. "The musical pieces rise in ridiculousness and over-the-top hilarity in a night theater goers are sure to never forget."
Director Charles Grover said he believes the production is more entertaining than it is anything else.
"It's got a very tongue-in-cheek attitude about it, which makes it engaging," Grover said. "It's a delight to go to rehearsal every night."
Last year, Lesh played the lead role in "The Edwin Booth Company Presents" an original production written and directed by acting professor Angela Iannone that made its world premiere at UW-Whitewater. The production told a story revolving around tragic actor Edwin Booth who was overshadowed in history because of his brother John Wilkes Booth.
Lesh and the rest of the cast had the opportunity to perform a stage reading of the play in New York in Edwin Booth's actual home. However, rehearsals began for "The Drowsy Chaperone" while Lesh was still out east, putting him a few days behind the rest of the cast by the time he got back.
"It was another challenge that I had to overcome," Lesh said. "I had to give it my all to be on the same page that everybody is now."
Lesh attributes his love of acting to the experiences he had going to the movies every weekend with his father when he was young. Lesh said the support and love he receives from his family gives him that extra boost to pursue his passion.
"As an individual, I have been so blessed with family and friends and supporters who just say, 'I think this is for you, and you're really going in the right direction,'" Lesh said. "It's been a really awesome opportunity to have all these people who truly love me and really want me to do this."
Grover said he has a lot of faith in Lesh as a performer.
"I look forward to some success from him after he graduates from here," Grover said. "I'm sure he will get some work as an actor, maybe one of the most successful ones we've ever had here."
Lesh said he believes "The Drowsy Chaperone" is for everyone and a must-see for anyone who can attend.
"I hope people come to this show and walk away saying, 'Wow, that was a night I did not expect,'" he said. "A live performance is something that is just electrifying, and I hope people will come out of this show acknowledging that fact."