Police give safe party tips
With spring break quickly approaching, University Police and the Alcohol and Other Drug Abuse thought it would be the perfect time to spend a week reminding students to be safe while they soak up the sun.
Amanda Krentz, Wellness and AODA drug educator, helped organized the event.
"The coalition wanted to make sure students got information about alcohol and other drugs before they went off to spring break," Krentz said.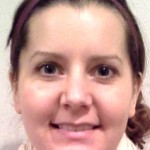 From March 11 to 15, there will be different activities every day.  On March 11, students can register for a chalking event individually or with a group.
Krentz said students can "chalk about an alcohol related message they would receive from the wellness staff to raise awareness on how to party safe."
The "Party with the Police" section of the week will take place March 12.
"The University Police have a representative on our AODA coalition," Krentz said.  "Their representative thought it would be a great idea for the University Police to put on an event for one of the days during the week."
One of the events during "Party with the Police" will consist of a booth where students can take sobriety tests and ask police officers questions in a comfortable setting at the mall west of the University Bookstore.
The booth at "Party with the Police" will go through standardized field sobriety testing which occur if an individual is pulled over for drunk driving.  The police will take students through the test, and the students can wear beer goggles during the test, which show the effects alcohol has on a person's vision.
There will also be a self-defense class that will take place from 7 to 9 p.m. on March 12 in the Williams Center.  Officer Kelsey Kersten will be instructing the class, and it is open for anyone to participate or watch.
"We talk about self-awareness and how to prevent yourself from being a victim by using self-defense," officer Kersten said.  "We'll go over some specific self-defense moves that you can use if you feel comfortable practicing."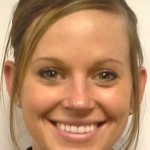 Kersten said University Police wants to be as approachable as possible at these events so their questions can be answered.
"You have the option to come towards us," Kersten said. "It's a light hearted, positive event as opposed to most times when people see us, it's not always on good terms.
Many more events will take place throughout the week. On March 13, there will be "Badvertising" going on around campus to show how the alcohol industry markets to students.  These are meant to reveal the truthful reality of the alcohol advertisements to students.
On March 14, there will be a beach party in Jitters where games will take place and students can win prizes. Finally, March 15 will consist of information throughout Facebook on how to party safely.
"Through all of the events we are doing in the police department, I think it heightens students' awareness before a huge week of partying," Kersten said.  "It kind of puts it in the back of their mind that there are consequences."