Comedian Michael Malone is coming to UW-Whitewater for a performance he said students are sure to enjoy because of how much he gives the audience compared to other comedians.
"I try to give them an experience instead of a show," Malone said. "I'm not just a guy standing behind a microphone doing one-liners."
The free stand-up act takes place at 8 p.m. on March 7 in the Down Under.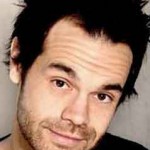 Malone said he enjoys the honesty of comedy more than anything else.
"I like getting to know the audience," Malone said. "I like to connect on a personal level, and I feel like that honesty opens up a whole new level of laughter."
Comedians like Bill Hicks and Bill Burr, who reflect the kind of honesty Malone loves to have with his audience, are some of Malone's inspirations.
The young comedian started his comedy career fresh out of high school when his friend invited him to perform with him at The Funny Bone comedy club. After preparing for two weeks, Malone performed his first real stand-up act at 19 years old.
"It ended up being a contest, and I took home second place," Malone said. "We just caught the bug and started going every week."
Malone said he had to promise not to drink before being given an armband and snuck into the 21-and-older club every week.
He said he has been used to being on stage ever since his junior year in high school when he hosted a fake awards show for his school that poked fun at celebrities.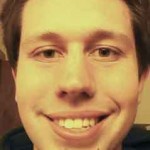 As an overweight teenager, Malone used his comedy to befriend all the cliques in high school.
"I found that humor let me weave in and out of the different groups," Malone said. "I was able to hang out with the jocks, the nerds and the in-betweens because of comedy, and it resonated throughout my life that I could be this chameleon, because everybody relates to comedy."
Malone attributes his comedic talent to his mom. She would constantly prank him as a child by telling him he was adopted.
"She took it too far one time and told me that she was a vampire, and she started drinking fake blood in front of me," Malone said. "We would always be doing pranks like that back and forth to each other."
Student Entertainment Awareness League intern Garrett Martell said Malone was asked to come to campus because SEAL believed he would perform for a college audience.
"SEAL booked Mike Malone, because we thought he was a good fit for campus and that the students would enjoy him," Martell said.
The book process takes place each April, as five SEAL interns are sent to the National Association of Campus Activities to watch a variety of performances to determine which ones will be brought to campus the following year.
"We look for comedians who can hold the audience's attention and whose humor style fits the campus," Martell said.
On a personal level, Martell said he believes Malone is great.
"Mike is hilarious," Martel said. "He's very animated on stage, reminding me of Jim Carrey."