Christina Aguilera's latest album "Lotus" is underappreciated and overlooked, plain and simple.
The 16-track deluxe edition of "Lotus" was released in November 2012, and Aguilera's first single from the album, "Your Body," was released two months prior. This sexy single was undoubtedly one of her best since "Ain't No Other Man" and "Candyman" on her two-disc album "Back to Basics," released in 2006. "Your Body" deserves to be played on pop stations and in clubs everywhere.
This album stands out against Aguilera's previous albums for a couple of reasons. First, this is Aguilera's first album since her divorce from Jordan Bratman in 2010, and that is evident through her vocals and lyrics, which are at their best when she is emotional. Second, her music takes you back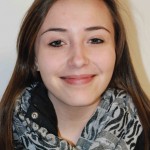 to when Aguilera was in her prime, and she reminds the listener why she is still a relevant artist. Lastly, after her flop-of-an-album "Bionic," can she really do any worse?
Two of her songs, "Army of Me" and "Cease Fire," feature militaristic sounds, such as percussion cadences and gunshots. The lyrics in these songs focus on overcoming odds and rising against whoever is trying to bring you down. For all of the fans of Aguilera's "Fighter," her song "Army of Me" is like the new and improved version from her "Stripped" album years ago.
One of my favorite aspects of Aguilera's vocal abilities is her ballads, which are performed beautifully. Her multiple ballads on "Lotus" are proof alone why this album is overlooked. Her vocal runs and inspiring lyrics in "Best of Me" and "Light up the Sky" provide moving messages, and they have become two of my favorites on the album.
It wouldn't be a Christina Aguilera album without a few provocative songs, and "Lotus" is no exception. Along with "Your Body," her songs "Red Hot Kinda Love," "Let There be Love" and "Around the World" show the sexy side of Aguilera that everyone has grown accustomed to since her infamous and controversial hit "Dirrty."
"Circles" and "Shut Up" are two songs that clearly prove Aguilera does not give a damn what people think about her. Her vulgar lyrics tell haters to "shut up" and "spin around in circles on her middle finger." I wasn't overly impressed with either of them.
Aguilera collaborated on two of her songs with fellow "The Voice" judges, Cee-Lo Green and Blake Shelton. Though I really don't care for the soulful "Make the world move," I am a huge fan of Aguilera's and Shelton's "Just a Fool." Being someone who despises country, I think that is saying a lot. This song showcases the raw emotion of being heartbroken and is one that resonates with anyone who has had trouble getting over someone. Aguilera's and Shelton's differing vocal backgrounds combine brilliantly in this track.
Though not perfect, this album reinforces everything I love about Aguilera. Her powerhouse pipes shine through ballads and upbeat pop tunes with not a tear in sight. Aguilera's ability to seamlessly sing through different genres of music is why I respect her as an artist so loyally.
Say what you want about Aguilera, but her moving lyrics and power-filled vocal talent alone proves why she should continue recording albums.