War on Drugs event comes to campus
By: Austin Zahn
From April 1, 2009 to Jan. 1, 2013 there have been 218 drug related incidents reported by police on the UW-Whitewater campus.  The War on Drugs is not a stranger to UW-Whitewater or the country. Today, there are more people behind bars for nonviolent drug offenses than were incarcerated for all crimes in 1970.
"The House I Live In" is a documentary that explains the seriousness of drug abuse as a matter of public health.  The film shows how the faults of drug use are attributed to a matter of law enforcement rather than a health problem that is affecting the poor, especially minorities.
The film will be from 3:45 to 6 p.m. March 18 in the Timmerman Auditorium in Hyland Hall followed by a panel to answer questions and discuss issues brought up in the screening.
Cindy Konrad, student services coordinator in Career & Leadership Development, helped plan the screening and said the goal is to get students thinking about how our societal institutions affect people differently.
"I think the War on Drugs has touched a lot of people's lives, a lot of students and community members have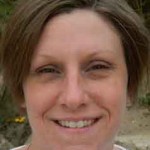 family members who have been through the criminal justice system," Konrad said.  "Since drug use and drug possession affect so many people's lives it's a really relevant topic for people."
Konrad said the there are no current laws that discriminate concerning being rich, poor, black or white, but there are still institutions in society that effectively do this.  One example is the difference between crack cocaine and power cocaine.
"Crack cocaine tends to be more often used by poor people, powder cocaine has tended to be used by more wealthy people," Konrad said. "It's chemically the exact same thing, but the penalties have been very different."
Gregory Jeffers a sociology professor is encouraging all of his students to attend the screening because of the obvious sociological importance.
"If you think about my race and ethnic relations classes, a lot of sociologists have been attempting to understand what accounts for contemporary racial inequalities, " Jeffers said. "Even after we passed civil rights legislation in the 1960s and as we move through the 1970s, we end up seeing that poverty rates actually start going up in urban black communities."
Jeffers said he is interested to see how the film explains the way the law has changed in terms of politics and the severity of the law.
Along with classes attending the film, there are also several student organizations that are affiliated with the event.
Kourtney Blevins, a senior and the president of Black Student Union, played a key role in organzing the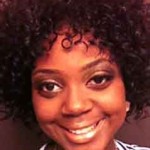 screening, expressed an excited attitude toward the event.  She said that even though it is not something students see everyday; drug abuse is still a problem.
"Cindy Konrad and I have come up with a preset of questions to have before the film," Blevins said. "And it'll just give students that something to think about during the film rather then your typical going to a movie and then afterwards there's a panel where they ask questions and nobody raises their hands because they really didn't think about it during the movie."
The panel will feature several students, faculty members, and one member of an organization who helps people transition from the criminal justice system back into the real world.