Q&A with WSG election candidates
Candidates vying for the positions of Whitewater Student Government president and vice president sat down with the Royal Purple to answer questions about why they are running.
Today is the last day to vote for the 2013-14 election. Voting can be completed at uww.edu/join/.
Justin Murphy &
Dylan Waldhuetter
Royal Purple: What makes you different from other candidates?
Murphy: Dylan and I have the most Whitewater Student Government experience out of any of the other slates. We have the leadership skills to accomplish any task we set our eyes on. As leaders in a wide variety of other organizations and committees across campus we have the relationships and connections already in place to make our ideas happen.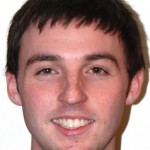 Waldhuetter: While we promise to exhaust all options in improving food service and parking, we researched and came up with new ideas to improve the campus. We have met with administration to make sure that everything that we share has backing and is attainable.  We also have the greatest variety of on campus experience giving us an opportunity to reach a wide variety of constituents. I also have an excellent variety of wool socks.
RP: What is your main goal to accomplish if elected?
Murphy: Our main goal is to unite the Whitewater Student Government with the students it represents. We want to serve the student body until it is completely satisfied with every aspect of this university.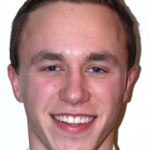 Waldhuetter: My goal is to better reach all of the students on campus, not only to hear their ideas but to make sure that they are informed regarding current WSG topics.  I want to push for new ideas and concepts coming from bright minds all over campus in order to further Whitewater's recognition as the best.  I will also push for greater sustainable efforts on campus, not only operationally but educationally.  Mostly, I want students to see WSG in a more desirable light.  It should be a positively recognized body on campus and often times I hear otherwise.
RP: How will your relationship with your running mate affect WSG?
Murphy: I believe that we will become even better friends than we already are. We are both very busy people and our lives are very full, so I don't see a whole lot of things changing.
Waldhuetter: It will be the strongest presidential and vice presidential relationship WSG has ever had.  We have known each other from grade school, all throughout high school and into college. We live together and spend most of our time together.  We won't only be working for the betterment of the university in the WSG office but literally all of the time.  This isn't a relationship that was thrown together last minute to achieve something great; this is a relationship that has been building into something great for a very long time.
Connell Patterson III &
LaCherie Weathers
RP: What makes you different from other candidates?
Patterson: What makes me different from the other candidates is that I truly am passionate about being President of the Student Government. I really have worked hard to gain the courage and support enough to run for this position. I believe that I have the vision and willpower to help unite this campus in a more diverse and positive way.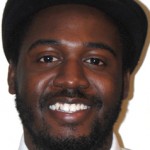 Weathers: What makes me different than other candidates is my optimistic outlook and endurance. I have held many different leadership positions and I understand both the positives and negatives of leadership. I am able to push through any obstacles and make sure that I find the good in each obstacle to continue to accomplish the goals at hand.
RP: What is your main goal to accomplish if elected?
Patterson: My main goal as president is to diversify the student government. In this way, I will be able to shed knowledge and the power that the student government offers to all students. More students will take part in the student government in leadership positions. I also plan to centralize the student government with all student organizations, so that it can be a focal point of student interaction and participation. With the knowledge and partnership with other orgs, the student government will have a better idea of handling more student base issues on campus.
Weathers: My main goal as Vice President is making sure that the students of UW-Whitewater's voices are heard and satisfied to the best of my ability. To do so, direct questioning and surveys will be handed out assessed and reported. I will also make sure to visit many different organizations, clubs, groups and departments on campus. Within these activities I will also implement unity with the purpose of bettering the association of Whitewater Student Government and all aspects of the student body.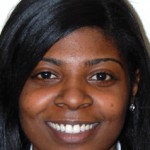 RP: How will your relationship with your running mate affect WSG?
Patterson: My relationship with my vice president will bring a positive and powerful addition to WSG. She has a kind spirit that I believe will wear off on all those in WSG. We have a motivation and determined professional relationship that will further push this term if elected over the edge.
Spencer Schoate &
Lauren Kats
RP: What makes you different from other candidates?
Schoate: The fact that we are so different makes us able to represent the entire student body. Whether it be members of the Greek community, females, or minorities on campus, Lauren and I are able to directly relate to students of all backgrounds across campus.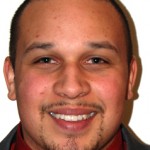 Kats: Spencer and I are different from other candidates because together we can represent all areas of campus. Anywhere either of us lacks, the other can easily pick up. Together, we are stronger than any other candidate running.
RP: What is your main goal to accomplish if elected?
Schoate: Our main goal is represent to the best of our abilities all students on campus.  As president and vice president, it would be our primary focus to be the bridge between administration and the student body.    We would use the input and opinions of the students in order to make a better campus for everyone.
Kats: As president and vice president our main goal is to represent all students on and off campus to the best of our ability. We will strive to make this campus a place where students can thrive and grow.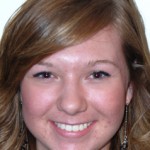 RP: How will your relationship with your running mate affect WSG?
Schoate: Our relationship will only have a positive affect on WSG.  We are like two peas in a pod, peanut butter and jelly, root beer and vanilla ice cream, pancakes and syrup.  Our professional relationship is productive and efficient.  We make up for each others short comings and encourage each other to do better each day.  We are good friends too.  Our conversations are enlightening and inspiring.
Kats: Spencer and I have a fairly new relationship, but I would say undoubtedly that our relationship could only benefit WSG. Spencer and I fill in the holes and negatives about each other, which makes us well-rounded as a team and that is exactly what WSG needs.