ROTC has highest fitness scores in US
UW-Whitewater's Reserve Officer Training Corps. program, Detachment 925, ranked No. 1 in the nation for physical fitness score last semester.
The ranking is based on a combination of pushups, situps and a mile-and-a-half run.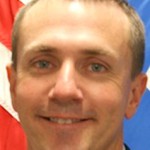 Along with UW-Whitewater students, the detachment has other students from UW-Madison, Edgewood College and Maranatha Baptist Bible College.
Lt. Col. Todd Berge said he told the cadets he has high standards for them since he began working with the detachment two and a half years ago.
"When I took over the program, one of my big goals was to be number one in physical fitness." Berge said.
Although this was challenging, from the beginning, it was a priority Berge said.
Though Berge demands maximum effort from the detachment, he does not ask the cadets to do anything he would not do either. Capt. Evan Searles said all of the detachment leaders participate in rigorous physical activity alongside the cadets.
At a minimum, cadets have to do at least two hours of physical training a week. Berge tells his cadets "school is number one."
Cadet Michelle Harris, a sophomore, said she balances her schoolwork and ROTC by keeping organized.
She schedules 18-credit course load on Tuesdays and Thursdays, so the other days can be dedicated to ROTC. Her professors allow her to work around ROTC because it is scheduled so far in advance.
"I was a two sport athlete in high school, but the workouts here are still harder," Harris said.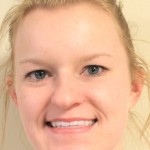 A large part of the ROTC schedule is day-to-day training. Searles advises the training.
"Most of it is student run," Searles said. "A lot of what I do is overseeing the juniors and seniors, as they are teaching the freshman and sophomores."
Excellent physical fitness is not the only opportunity for ROTC members.  They have the opportunity to gain leadership experience, which contributes to the leadership minor that students are able to earn.
Yet, the detachment works together as a whole with friendly competition. They all challenge one another to do their best, while at the same time challenging themselves to be their own personal best.
While the program is challenging for the cadets, Harris said the benefits after college are valuable.
"It makes me feel better that if I'm going to be in a combat related job, that I'm more physically fit," Harris said.  "I've been told when we go to field training, we perform better because of it. That way I feel more safe."