Toppers Chief Executive Officer Scott Gittrich shares his experiences with student entrepreneurs about becoming and franchisor.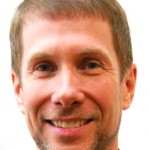 Gittrich gave a presentation to the Collegiate Entrepreneurs Organization on March 13 about how he established the Toppers franchise.
Gittrich began his career by delivering for Domino's pizza. He later became a franchisee, owning Domino's stores, a practice that would eventually inspire him to become a franchisor.
In 1993, Gittrich opened his oldest Toppers store in Whitewater, Wis.  During his first years of owning Toppers, Gittrich began developing a "model" suitable for franchising.
CEO President Brandon Van Asten said some members of CEO might want to own stores in a franchise or want to develop their own franchise like Gittrich.
"I think his perspective and how he went about it is definitely helpful for our members," Van Asten said.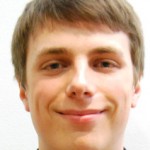 Gittrich discussed how competition within the market falls into two categories the "red ocean" and the "blue ocean."
He said the "red ocean" is competing via competitive prices, but the "blue ocean" is about separating the business from this competition.
Toppers developed a unique advertising campaign that focused on their target customers, which would be college students.  Aiming the franchise at college students, Toppers was able to develop it's own identity and model suitable for franchising.
"The people who make good franchisees are the people who really aren't looking to change the concept," Gittrich said.
Gittrich further developed his model by establishing a set of employee standards and identifying employee values in the workplace.  Gittrich said the core values are:  live with integrity, have fun, build something special, bring it with passion and give customers what they want.
By developing this model, Gittrich was able to create a successful franchise.
"Toppers is attractive to a franchise prospect because we are a young emerging concept, so we have a lot of runaway," Gittrich said.
Van Asten said some CEO members may want to be franchisees or franchisors.
"I hope we see future franchisors emerge from our organization," Van Asten said.
Definition:
Franchise: A type of license that a party (franchisee) acquires to allow them to have access to a business's (the franchisor) identity, knowledge, processes and trademarks in order to allow the party to sell a product or provide a service under the business's name.
In exchange for gaining the franchise, the franchisee usually pays the franchisor initial start-up and annual licensing fees.
Definition obtained from:
http://www.investopedia.com