Advising promotes a four-year plan
Andrew Muwonge will graduate this spring with a bachelor of fine arts degree in theatre, which would be impressive to many.
What may be even more impressing is that he was able to complete his degree in four years.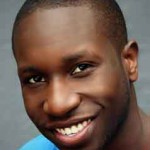 He has been a part of 11 different shows during his time and spent more than 180 hours making sets and costumes. Despite his involvement, Muwonge said graduating on time is less about the school and more about the person.
"I started as a freshman taking eighteen credits a semester," Muwonge said. "It just became normal to have that type of course load.  I believe if you want to graduate in four years, you can."
Four years. Eight semesters. 15 credits per.  120 credits total.  That is the basic goal Muwonge and other UW-Whitewater students are expected to achieve. But is graduating in four years realistic?
According to the UW System's retention and graduation rates, one in four students graduate in four years at UW-Whitewater.  Since 2000, over 20 percent of incoming full-time freshmen graduate in four years.   In the past couple years, that number has increased to almost 30 percent.
The amount of students graduating in five to six years is between 40 to 50 percent.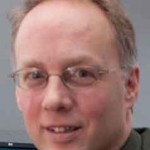 The government tracks these numbers by tracking a group of 2,000 first-year students every semester for the next six years.
Matt Aschenbrener, assistant vice chancellor of enrollment and retention, oversees admissions, financial aid, and academic advising.  Aschenbrener's office is also involved in first-year experience and learning communities.
"Graduating in four years is possible, we have four-year plans out there for every student," Aschenbrener said.  "In fact, we are getting up to 25 percent in retention rates over four years.  Eight to ten years ago it was half of that."
Aschenbrener said programs put in place in the early 2000s helped retention rates rise.  The programs instituted include the Academic Advising & Exploration Center, Office of First-Year Experience, New Student Seminar and learning communities.
Despite all the resources focusing on first year students at UW-W, once a student achieves sophomore status and has a major declared, they begin advising with their respective college. It is up to each college to decide how it wants to handle advising.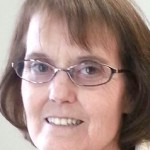 Kathy Brady, director of advising for the College of Arts & Communication, coordinates the group advising sessions for the college.
"The reason we do it our way is because we firmly believe that students get better advising this way," Brady said.  "You get triple checked from people who are well versed in the GenEd's, your major and the entire process."
Sophomore Marlin Hill, a communication major, disagrees with this philosophy.
"I like being able to sit down one on one," Hill said.  "After group advising, I feel lost and I almost never know what just happened."
The problem with having faculty advising students one-on-one is students might not receive the most accurate information, Brady said.
The College of Letters and Sciences handles advising differently than marathon advising by providing all students with a faculty adviser.  They encourage students to get involved with their major as quickly as possible to graduate as soon as possible.
Debra Heiber, director of advising for the College of Letters and Sciences, said the transition to sophomore year is crucial and a familiarity with a student's professors is a good place to start.
"We like one-on-one advising," Heiber said.  "It is hard for us to be a uniform centralized advising center because we have so many majors and variety."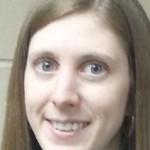 The College of Education and Professional Studies is different because a number of the majors require professional tests and licenses that can make four-year graduation impossible.
Tracy Arneson-Baker, advising coordinator for the College of Education and Professional Studies, works with students before they are accepted into the college and believes graduation in four years is possible.
"If a student comes in knowing what their major is and is very proactive, graduating in four years is possible," Arneson-Baker said.  "If they are willing to take a lot of credit hours and summer courses, a student can do it."
The College of Business and Economics advises students through large groups or on D2L, whichever the student prefers, until they meet the grade point average standards and requirements where they are then given a faculty adviser.
Eric Roche, senior advisor in the College of Business and Economics, said the current support students get as a freshman in Roseman is valuable, but there could be room for improvement in advising for students post freshman year.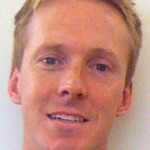 "I feel our advising structure could be improved on campus," Roche said.  "It could be beneficial to have more advisers in each of the colleges and balance structure.  I feel strongly about that, but if a student does not know what they are doing, I question if they have requested help."
The opportunities and resources are in place, but why are there not more students graduating in the four-year window?
The answer comes down to personal choice, Aschenbrener said.  Switching majors, insufficient grade point average and retaking a course all put a student back a semester or two.  Other factors like working to pay for school, studying abroad and campus involvement all may factor into a lower credit load resulting in an extended college career.