Fans of 'My Little Pony: Friendship is Magic' come together 
Friendship, magic and ponies, oh my.
"My Little Pony: Friendship is Magic" is an animated television series based on Hasbro, Inc.'s "My Little Pony" toy line. The storyline follows main character Twilight Sparkle, a studious unicorn and her mentor, Princess Celestia, who teaches her about friendship in the town of Ponyville.
While the target demographic for the show is young girls and their mothers, the series has also attracted another unintended audience in its two and a half year run—male fans between the ages of 13 and 35.
The members of this fanbase have adopted the  name "brony" to identify themselves. It is a combination of the words "bro" and "pony."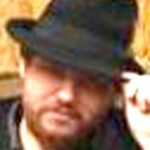 UW-Whitewater sophomore Craig Reuss partners with junior Kyle Martinson to lead the student organization titled the Bronies of Whitewater, comprised of  the more untraditional fans of the "My Little Pony: Friendship is Magic" show.
"[The organization] is a great way to meet friends," Martinson said. "I just came from [UW-] Oshkosh, and I've gained more friends here than I ever had there."
Reuss, a member, said the organization was formed to help fellow "bronies" meet in person, because so many members of the fandom meet online.
Typically, the Bronies of Whitewater meet once a week to watch and discuss the most recent episode of the show, but the third season recently ended, and Reuss said the organization doesn't have a lot to do at the moment.
In regard to the appeal of a show that is targeted toward young girls, Martinson said the art style and the brony community are what drew him in.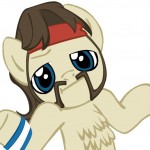 "[Bronies] are the nicest and most accepting people," Martinson said. "For three months, I did nothing but interact with bronies."
Reuss said the show added a change of pace from the blood and gore that is usually fed to him for entertainment.
The organization helps the talented people who make up the fandom come together under a common interest, Reuss added.
"There's no requirement to be [a brony]," Ruess said. "You just have to like the show."
However, people who have never heard of a brony before are welcome to join.
"I whole heartedly encourage everyone to join," Reuss said. "Even if you don't like the show, we hope to help people gain interest."