Get to know campus Greeks
Rifeta Badic and John Jensen are both presidents of Greek organizations. Their sorority and fraternity are different in size and personality, but they both show deep pride to be the leaders of their organizations.
Badic, president of Gamma Alpha Omega Sorority, Inc., said the organization was founded by "eight determined women" at Arizona State University in Tempe, Ariz., in 1993. The UW-Whitewater chapter was founded on Oct. 2, 2010. Six sisters make up the chapter.
Jensen is president of Alpha Sigma Phi Fraternity, which was founded nationally in 1845 at Yale University. The organization was locally founded as Zeta Kappa Chapter on February 2, 2013 and currently has 36 active members. The Royal Purple sat down with Badic and Jensen to learn more about their organizations.
Royal Purple: What is your biggest philanthropy event?
Badic:We are very proud and dedicated to our established mentoring program at the Delavan-Darien High School called Gamma Joining Each Women through Education Leadership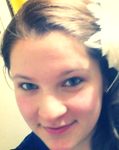 and Service. We act as big sisters to the young ladies and touch basis on a variety of topics including college preparation, sex education, community involvement, academic success, and other issues that may affect young high school women.
Jensen: We conduct a number of philanthropy efforts throughout the year.  Our most successful to date was a collaboration with UW-W TOMS where we raised $1,100 for Movember, a men's health awareness movement.
RP: What sets your organization apart from others on campus?
Badic: Our organization prides itself in being a service based sorority whose members come from diverse backgrounds. There is no "typical" Gamma. We have Sisters from all over the world with different personalities unified by Gamma Alpha Omega Sorority, Inc. Like our motto states, "Nos Una Crescemus" "United We Will Grow."
Jensen: We strive to ensure that everything we do is centered around the values of Silence, Charity, Purity, Honor, and Patriotism.  Our values are what makes us unique and we strive to live by them every day of our lives.
RP: What is the worst Greek stereotype your organization has been accused of?
Badic:Being exclusive, meaning that we only interact with members of the Greek Community. Many of our Sisters are involved and/or hold executive board positions with many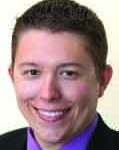 organizations throughout  campus. We encourage our members to participate in different organizations in order to help them become well-rounded individuals.
Jensen: We haven't been accused of many stereotypes.  We strive to defeat all Greek stereotypes and show that our organizations are not what they are portrayed as in the movies.
RP: What is the best part about Greek life?
Badic: The opportunities allow you to step out of your comfort zone, network, develop professionally and make valuable lifelong relationships with the members of your organization.
Jensen: The best part of being Greek is the feeling of purpose that your organization can give you.  The direction of the values that our organization provide help us live successful and fulfilling lives.