Chesten Kesselhon believes, in an atmosphere of job uncertainty, that his future in the water business in Southeastern Wisconsin is bright.
He is the president for the UW-Whitewater Water Council and credits his internship opportunities to the organization.  Founded in 2010, it was the first of its kind in the entire state.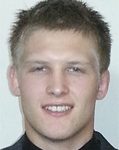 It was created because UW-Whitewater alumnus Richard Meeusen, founder of the Water Council of Milwaukee and CEO and president of Badger Meter, Inc., had a vision of making the Southeastern part of Wisconsin the water capital of the world.
More than 130 water technology businesses in the area all have interest in hiring talent from the surrounding colleges and universities.  Meeusen recognized that if any region wants to be the center for anything the movement needs people to hire.
UW-Whitewater's integrated science and business major with an emphasis on water  gives student's an unique learning experience.
"There is nowhere else in the United States that you can hire a business major with a minor in water or integrated degree focused on water," Meeusen said.  "In fact, I use it as a selling point when I am trying to convince water businesses to relocate to the area."
The simple function of using a urinal displays Wisconsin's impact on water technology.
"The water coming from the urinal is metered by a Badger meter made in Milwaukee," Meeusen said.  "It was pumped by a STA-Right pump made in Delevan, and it was probably filtered by a filter made by Siemans in Waukesha.  It is flowing through a Zurn valve owned by Rexnord in Milwaukee, and it is going through a Kohler urinal made in Kohler.  If you did what you are supposed to do and wash your hands when you are done, a water heater made by A. O. Smith in Milwaukee heated the water."
There needed to be a talent pipeline directed toward water because all the companies are looking for employees with background knowledge of the water business.
He went to UW-Milwaukee to help create the graduate school of freshwater sciences and then went to Marquette University to institute a water law program.  His next stop was UW-Whitewater.
"I talked to Dean Clements and Chancellor Telfer a few years ago, and I told them I wanted them involved in the Water Council," Meeusen said. "Specifically, a water focus in the integrated science and business major."
There was already an integrated science and business major offered, but the idea to concentrate a major on water is unique to UW-Whitewater.
Linda Reid, adviser of the UW-W Water Council and professor of several water classes, said the recently approved Institute for Water Business will have office space in Hyland and the new Global Fresh Water Center in Milwaukee.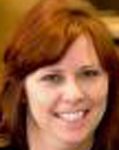 "It will be an umbrella organization for the Water Council, the integrated science and business major on the BBA side, water business minor and research and outreach efforts in the business of water," Reid said.
The university-funded institute will work on promotion until they formally launch in the end of July.
The biggest benefit for students will be the work they do in the office space in Milwaukee, Reid said.
The Global Fresh Water Center will house water-related research facilities for universities, existing water-related companies and accelerator space for new, emerging water companies.
The facilities include a state-of-the-art water flow lab that supports cutting-edge water research and product development.
The combination of expertise, resources and students are not presently available anywhere else in the world.
Meeusen has monumental goals for the building, but he believes bringing together all of the professionals and students will make great things will occur.
"Every day a child dies every 20 seconds from lack of water, and that is an immediate problem that must be solved," Meeusen said.
Kesselhon said the building is going to kick start the industry in Milwaukee and create a learning environment never seen before.
"You come to Southeastern Wisconsin for work and education in water," Kesselhon said.  "I am firm believer in what is happening around here and am really excited for what comes out of it."